FREE LOCAL DELIVERY OVER £50
01341422870
Mon to Thurs 10am - 5 pm, Fri to Sat 10am - 6pm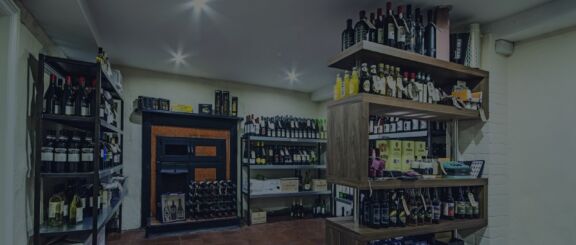 Wine Shop or Bar? Both!
'Quirky nooks and rooms to enjoy chatter and fine wines' – Facebook review 2021
Glass of wine? Coffee or a hot chocolate? We have at least 10 wines by the glass for you to enjoy at any given time kept in our preservation system so whether it's a sparkling or red it's always in peak condition. Alternatively, you can pay corkage and choose a wine from the shop. If you fancy adding to your wine knowledge, choose our Wine Tasting Experience and taste 6 wines under the guidance of one of the team.
DYLANWAD WINE
Dylan regularly appears on the Welsh TV magazine programme 'Prynhawn Da' and Welsh radio. He and Llinos have written a book about food and wine 'Bwyd a Gwin' which is also available in English as 'Rarebit and Rioja'.
Terri and Ceri are the two full time members of staff who are equally enthusiastic about wine and the business. There aren't many reviews that don't mention our team's friendly smiles and warm welcome. Delighted to announce that Terri achieved their WSET Level 3 in 2022. So are very well equipped to advise you with your wine. They also develop their education by accompanying Dylan to wine producing areas such as the Loire and Rioja to visit vineyards as well as the famous Vinitaly wine fair in Verona. It's a hard life!