FREE LOCAL DELIVERY OVER £50
01341422870
Mon to Thurs 10am - 5 pm, Fri to Sat 10am - 6pm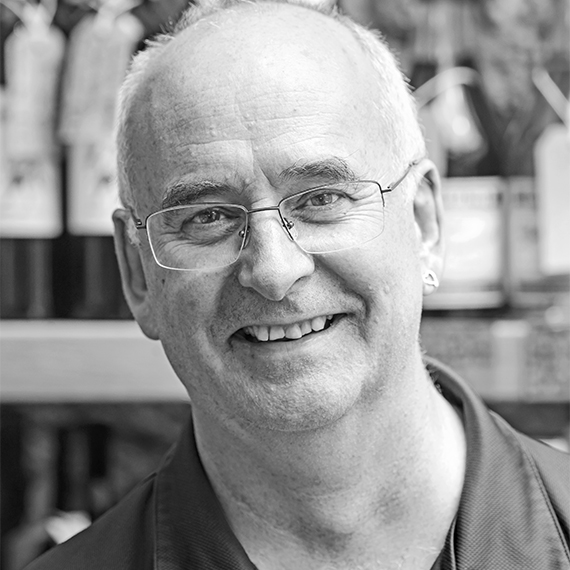 Dylan
Dylan has always loved to travel, so the wine trade's appeal is a natural one. Any excuse and he's on that plane.
One notable example was when he arrived home from the London wine fair, flushed with excitement having found a wine from Armenia. 'Surely you're not going to Armenia?' A quick check of his Google history confirmed my suspicions. Well, I have to say, it's a delicious wine so there we go.
He also loves people. So, get chatting to him about wine in the shop and you'll never escape. I've warned you now, so faint cries for help from the tasting rooms will be ignored.
Llinos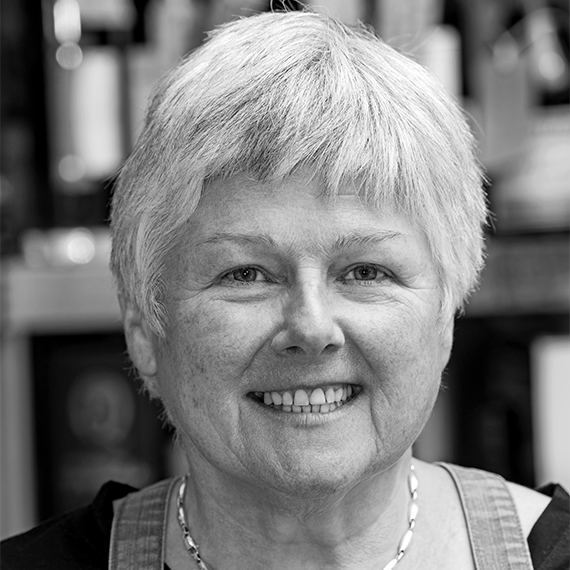 Llinos
This is Llinos – the boss! (Don't tell Dylan). She rules the roost here in Dylanwad. Often caught up in mischief from overordering luxury foods and finding another gem for us to sell here.
Llinos is a great lover of Champagne, we don't fob her off with the cheap stuff so don't be surprised if you come and find her with a glass in hand. If you're in need of a hamper, best ask her. She can show us a million times how to wrap up a gift but it's never as effortless as she shows.
Llinos is a lover of travel and has been to many interesting places – just don't ask her to get on a plane! Always enthusiastic to learn and to share her knowledge on wine, she's often the instigator of our much-loved training sessions in which wine is compulsory. Her contagious laugh can be heard throughout the shop, so if you need any assistance on what gin to buy or what bubbles to go for you know who to ask!
Terri
She looks so young but is already at the end of  her first decade with us. But don't be fooled by her youthful good looks, she is a font of knowledge that she has so readily absorbed over the years. And she is no pussy cat – we don't call her 'Terri the Tiger' for nothing when she's working on the accounts!
A delight to have on our foreign forays, she has enthusiastically tasted all the wines and even accepted her punishment of trying new foods from squid in Ribera to Bratwurst in Bratislava.
Her taste may verge on floral and a touch of sweetness but she knows a good red when tasting, although so far, she has been challenged by my enthusiasm for fortified wines from Port and sherry to Madeira – I promise that will come with age Tez!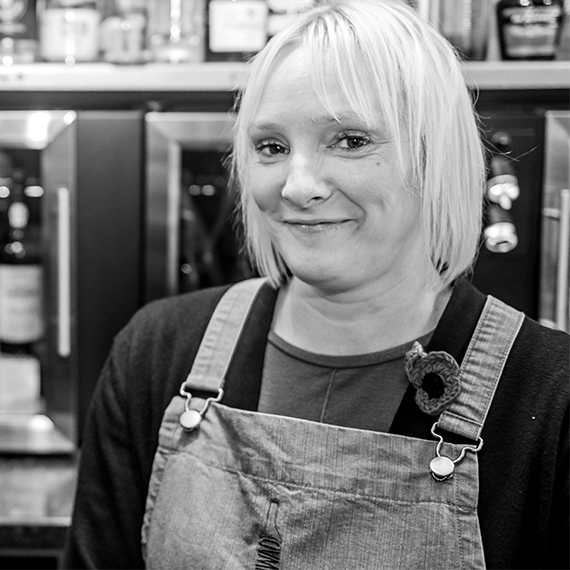 Ceri
'I don't really like wine' – Ceri's first words to me back in May when I asked her if she was interested in a job. It's taken less than 6 months to change that. I'm not sure how moral that is but, so it goes.
She's a real family girl and her two lovely children are always in the front of her mind but her enthusiasm and creativity in Dylanwad is a real asset. She's always looking at the shop and the window to try and improve it. A perfectionist in every way!
Her taste in wine is varied and she has a good palate. There's some hard work ahead of her to sample and learn all about our wines but she's taken the gauntlet with gusto. Go Ceri!

Find us!
Find your way to Dolgellau's lovely old square, look up at Mynydd Moel and we are just off the left of it – opposite the town bakery. Oh, and we still have a butcher in our town too in the steady hands of Richard, proudly continuing the family business.