FREE LOCAL DELIVERY OVER £50
01341422870
Mon to Thurs 10am - 5 pm, Fri to Sat 10am - 6pm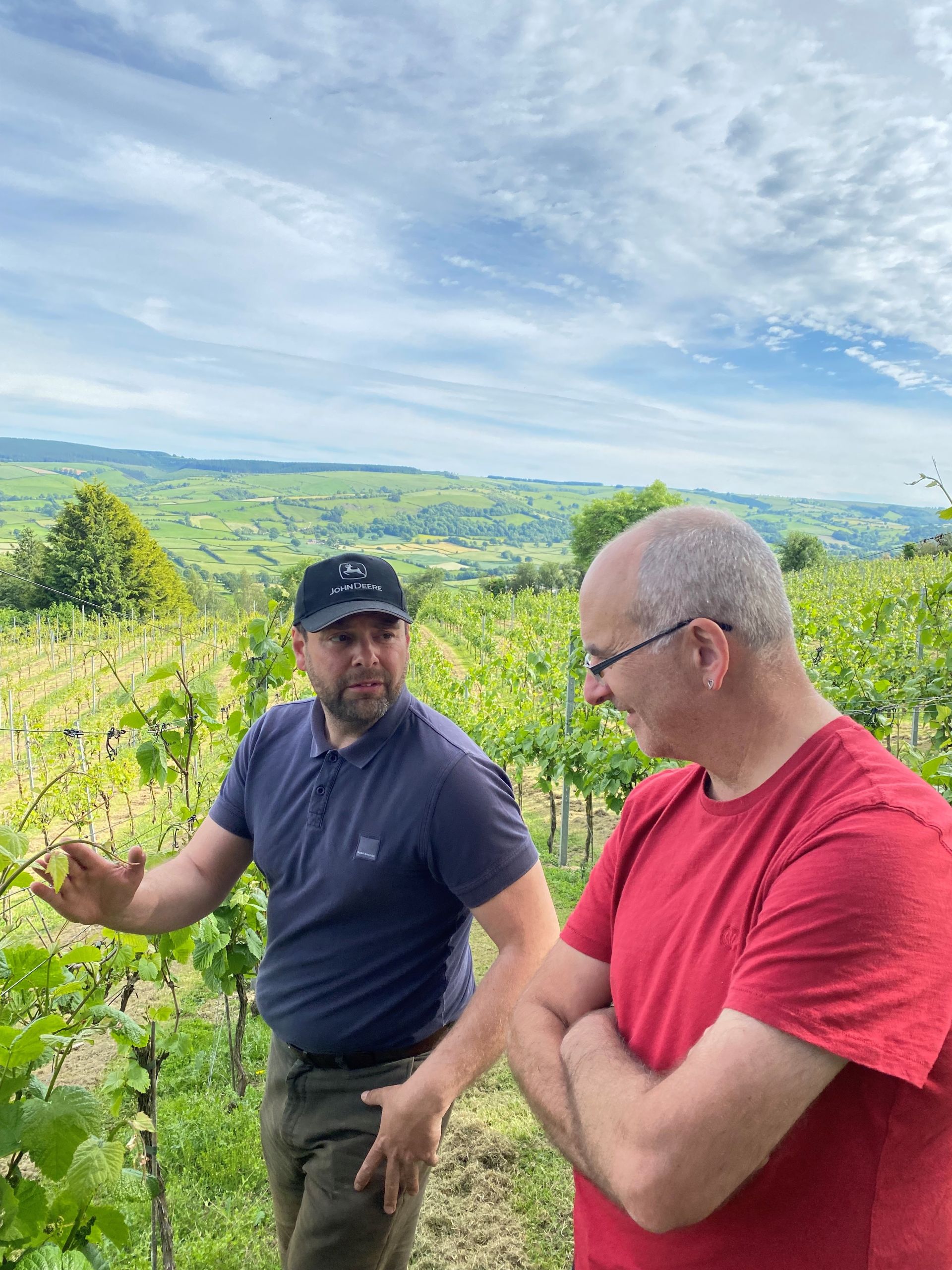 A Vintage Partnership!
Montgomery Vineyard – Welsh Wines from the highest UK vineyard!
Meeting Woody and his family for the first time is both literally and figuratively a big warm hug! 'Come 'ere' is the non-negotiable command to embrace every time we meet and a hallmark of the warmth and friendliness of this lovely bunch of people at Montgomery Vineyard.
Having bought the land in the 70s his parents used it as a retreat from busy lives until Woody had the vision of producing signature wines of Wales.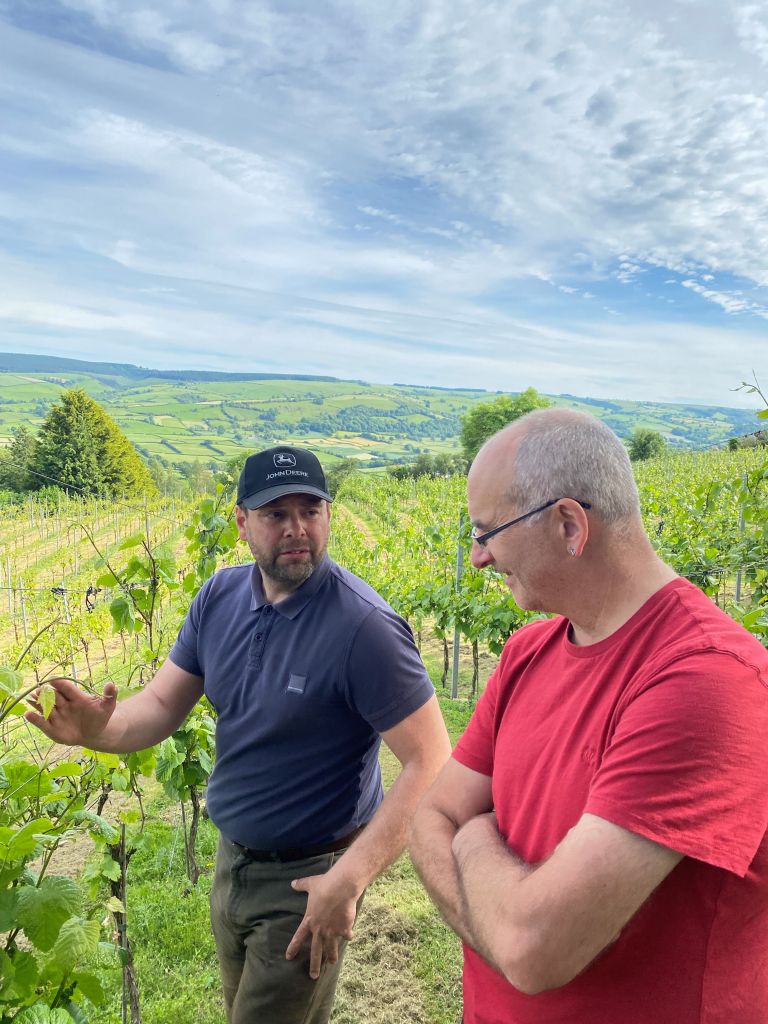 As a qualified engineering geologist, he was well placed to assess the land for such a project and they planted the vineyards in 2012, with the first vintage in 2016. They were driven by the desire to produce top quality wines from the start and this is reflected in the stylish labels as well as the excellent quality in the bottle.
Carefully tended to by his father Lenny, they have planted some interesting varieties which do particularly well on this land and in our climate. Rondo, Solaris, Seyval Blanc as well as the more famous Pinot Noir clutch to this sunny south facing slope.
It is especially exciting when they go slightly off piste and have a little experimentation like the 'Pink' – a red grape fizz. Mischievous and off dry – I love it either as an aperitif or with barbecues and picnics. I also think this reflects the sense of fun and adventure in this intensively serious wine producer.
The new vintage is now in and it's as good as ever – you know this when people keep coming back for more. One couple from the U.S. messaged to secure a bottle for their first post Covid visit!
Meanwhile, we can look forward to years of hugs and great wines. Iechyd da Woody & family!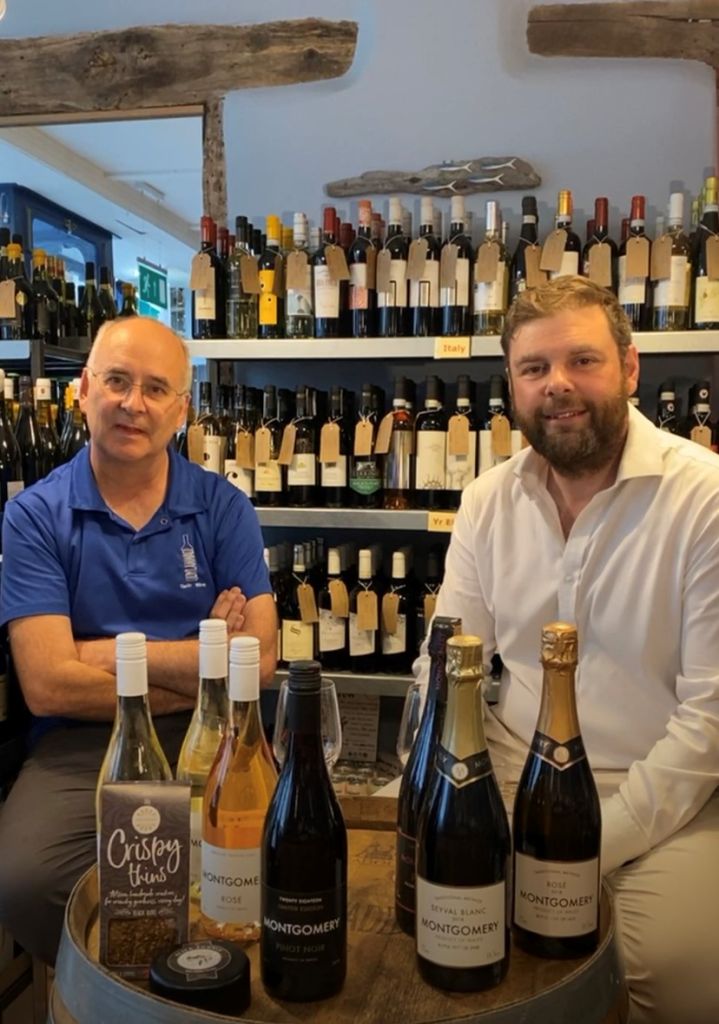 dylan 10/06/2022