FREE LOCAL DELIVERY OVER £50
01341422870
Mon to Thurs 10am - 5 pm, Fri to Sat 10am - 6pm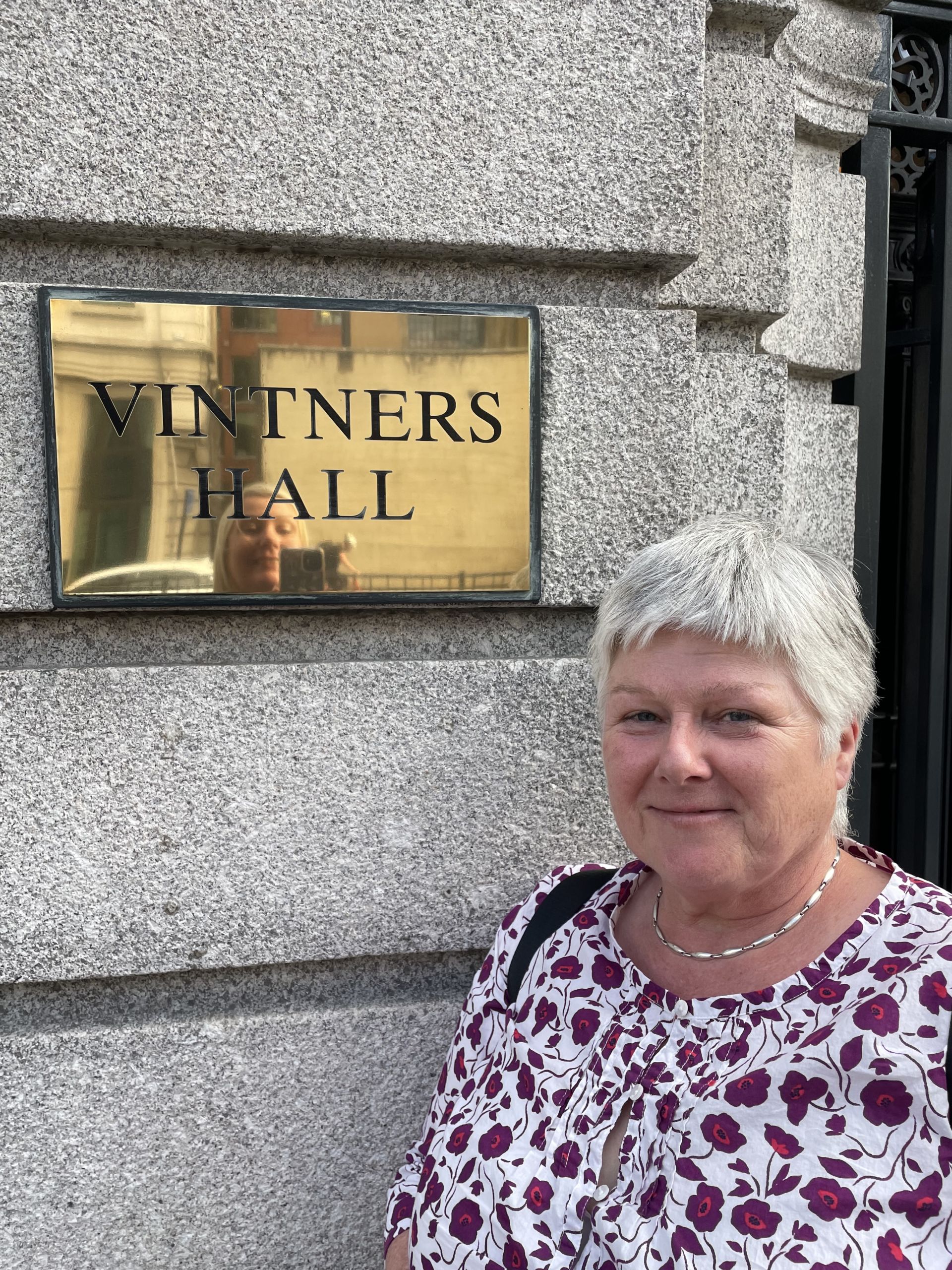 An Evening with Hugh Johnson
"Terri we've won!!" I squealed…. then rationally thinking this isn't going to happen it's tomorrow night. Next thing I know train tickets are booked and me and my morning study pal, Llin are setting off for our adventure.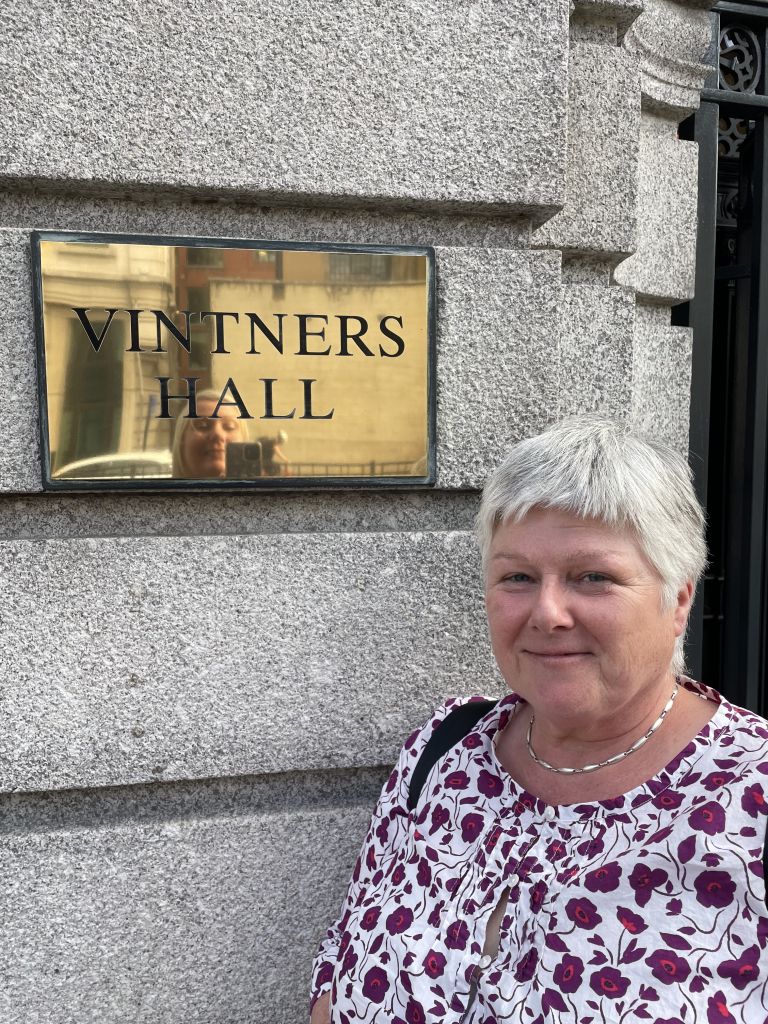 Vintners' Hall
A drive down to Rugby and a train into Euston with time for a bite to eat before entering the "spiritual home of the international wine trade" – the Vintners Hall for 'An evening with Hugh Johnson'. What an experience and a joy to absorb all the exquisite historic surroundings, beautiful stained glass, enamel and porcelain wine labels with numerous swans along with other wine fanatics happily chatting with each other.
Pol Roger Champagne Reception
"Please make your way upstairs to the drawing room to enjoy a glass of Pol Roger Champagne." Not only were we going to listen to some of Hugh's memories, we were also here to taste 6 of his favourite wines. Apparently, this has been his go-to champers for the past 60 years and can be drunk any time, day or night – and I agree it is refreshing and elegant.
He also shared some of his antics with us. In the 1970's he asked Bollinger if he could have a cutting of the Pinot Noir – these vines, unusually, had not been affected by phylloxera and they still thrive today in Hugh's old garden as well of some of his friends' gardens. How remarkable that the same plant that has been producing champagne for years and years is also in English gardens!
'The Life and Wines of Hugh Johnson'
Another thing I didn't know was that Hugh Johnson started writing about wine in Vogue and then he started travelling and would map where the vineyards were. Hence 'The World Atlas of Wine' and the well-loved 'Pocket Wine book' (if you have the first edition he hasn't- so check your library). He has sold over 20 million books worldwide and his memoirs 'The Life and Wines of Hugh Johnson' I shall be taking for my holiday read in July.
A Wine from Henry VIII's Time!
Obviously, he has been asked several times what the oldest wine he has drunk is. I must say I was shocked to hear his answer. I will give you a clue: Shakespeare was born in 1564, the wine Hugh tasted was 24 years younger 1540!!! It was over 400 years old. He described it as sweet, distinct and perfumed. "Only wine can live like that" he said.
Royal Tokaji
An all time fave for myself and I can speak for Llin too is the Royal Tokaji and we enjoyed that very much in the tasting – fresh with a good balance of sweetness and acidity. Hugh did state that these are great wines that have sunk below the radar. Do give them a try.
We were given a copy of his new book "The Life and Wines of Hugh Johnson" – signed. He recognised us as he is a fan of Dyl's soups (disappointingly no longer available) and loves the Dolgellau area. He was wanting to catch up on the latest news….more about trees than wine as that is his other passion.
An absolute joy and another cherished memory to add to my memoir if I get the chance to write one myself 😊 I think the best way to end this blog is with a quotation from the great man himself:
"Wines are made to be enjoyed with food or on its own, not with other wines as you big up some and bury the rest. The joy of wine lies in the differences" Hugh Johnson.
Emma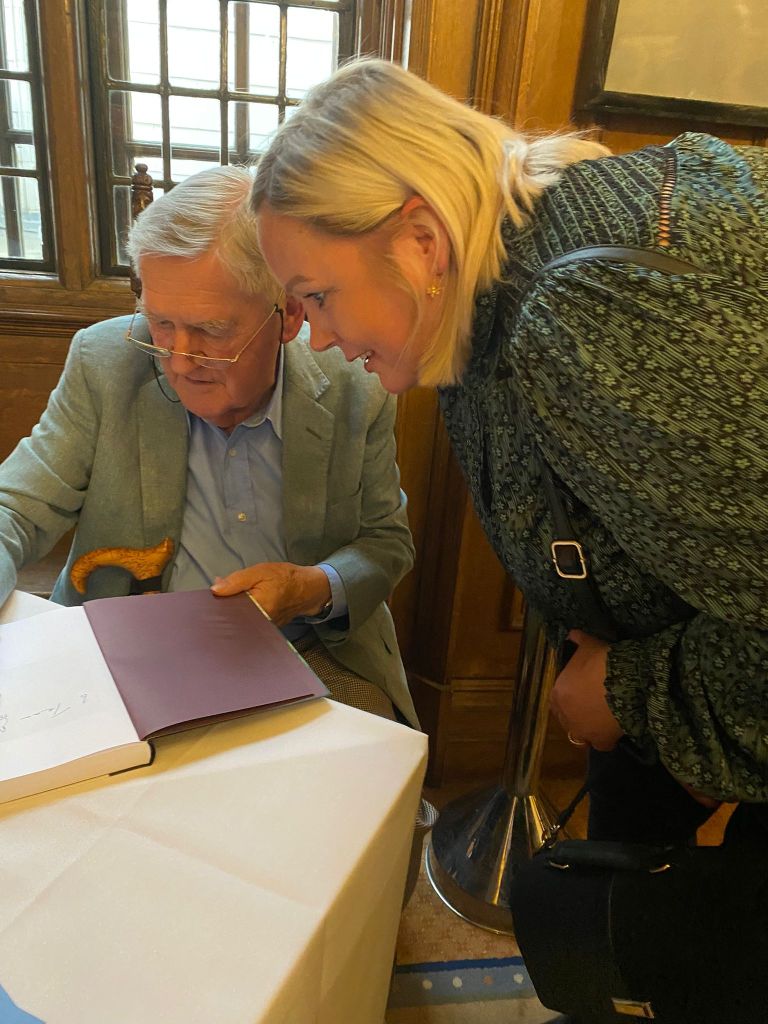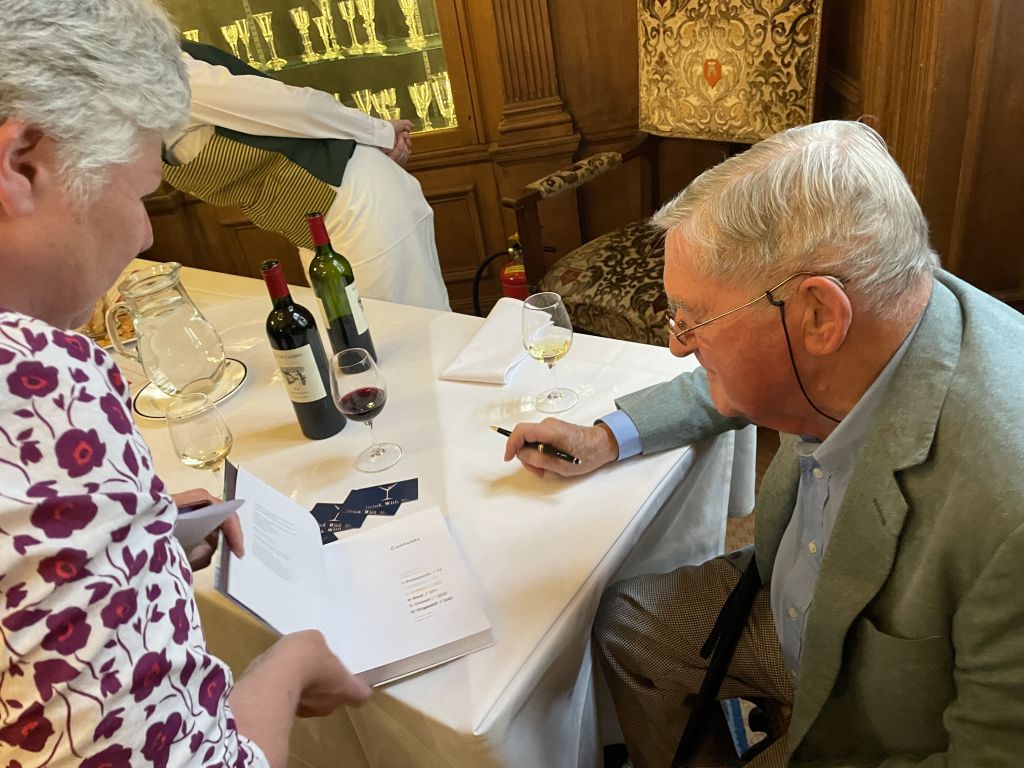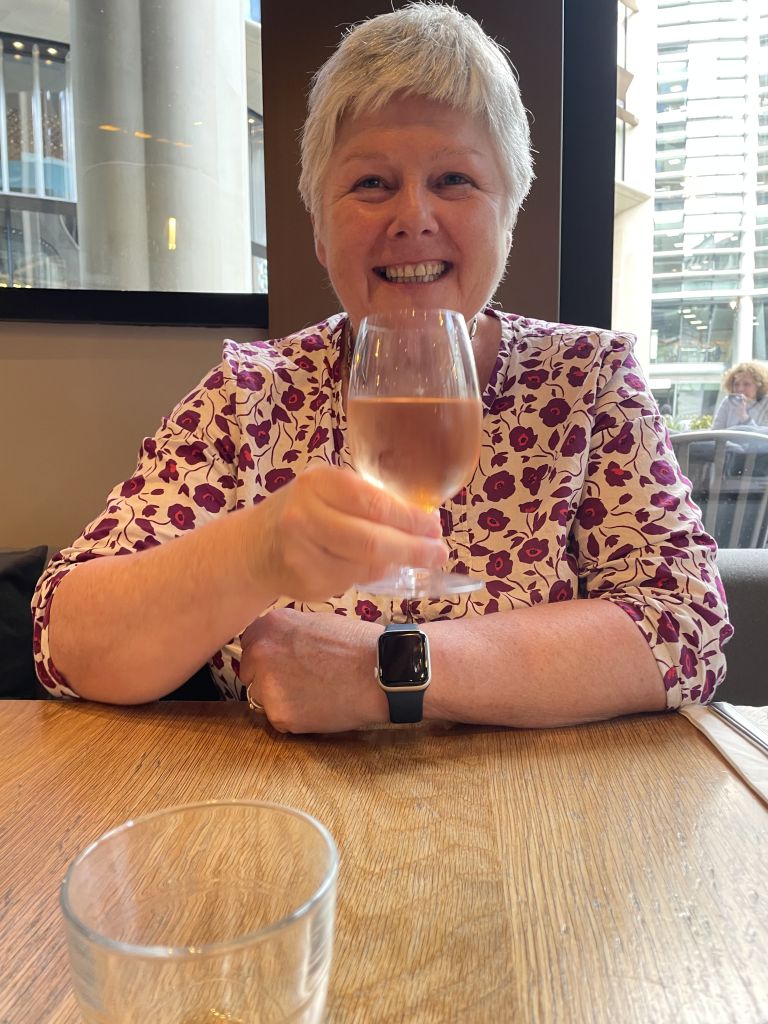 dylan 30/06/2022