FREE LOCAL DELIVERY OVER £50
01341422870
Mon to Thurs 10am - 5 pm, Fri to Sat 10am - 6pm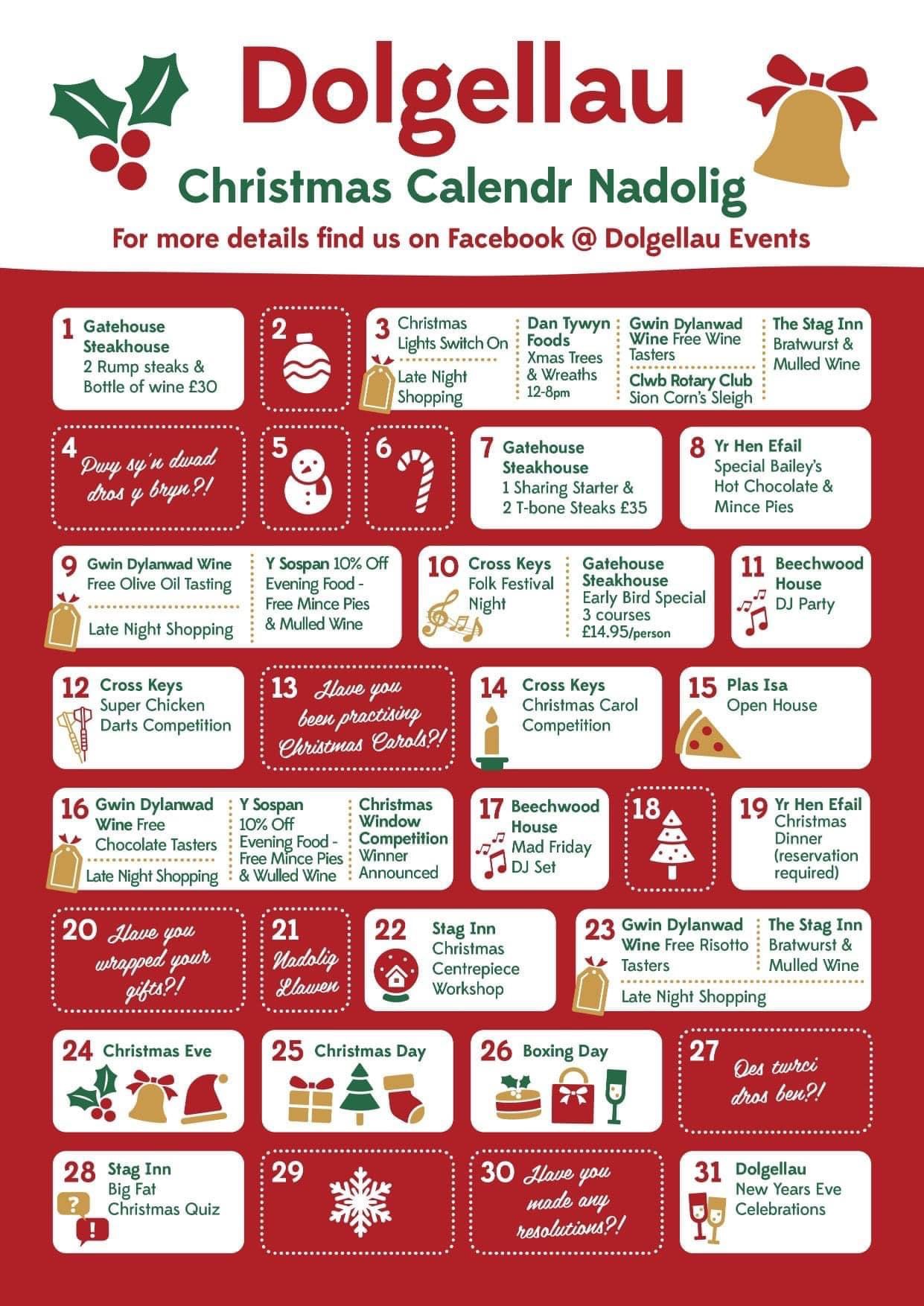 December in Dolgellau Mis Rhagfyr
Dolgellau is beginning to buzz in the run up to Christmas. The shops have worked together to produce this little December calendar to give you a taster of events but keep an eye on social media for more that are added.
On the 3rd of December the Christmas lights will be switched on at 5:30 pm creating a really pretty atmosphere to wander around the shops, cafes and pubs. The shops are open for you until 7.30pm so relax, browse and socialise. Finish off the night with a snack and a drink.
Mae dipyn o symud yn Nolgellau Mis Rhagfyr yma. Trwy gydweithio, mae'r siopau wedi cynhyrchu'r calendr bach yma i chi gael blas o'r digwyddiadau ond cofiwch gadw llygaid ar y cyfryngau cymdeithasol i weld y datblygiadau.
Am 5.30yh ar y 3ydd o Ragfyr cewch wylio'r Sgwar yn goleuo cyn mynd ymlaen am dro hamddenol o amgylch y siopau, caffis a thafarndai. Gyda digon o amser cyn cau gobeithio fydd hyn yn brofiad hamddenol a chymdeithasol.
dylan 24/11/2021