FREE LOCAL DELIVERY OVER £50
01341422870
Mon to Thurs 10am - 5 pm, Fri to Sat 10am - 6pm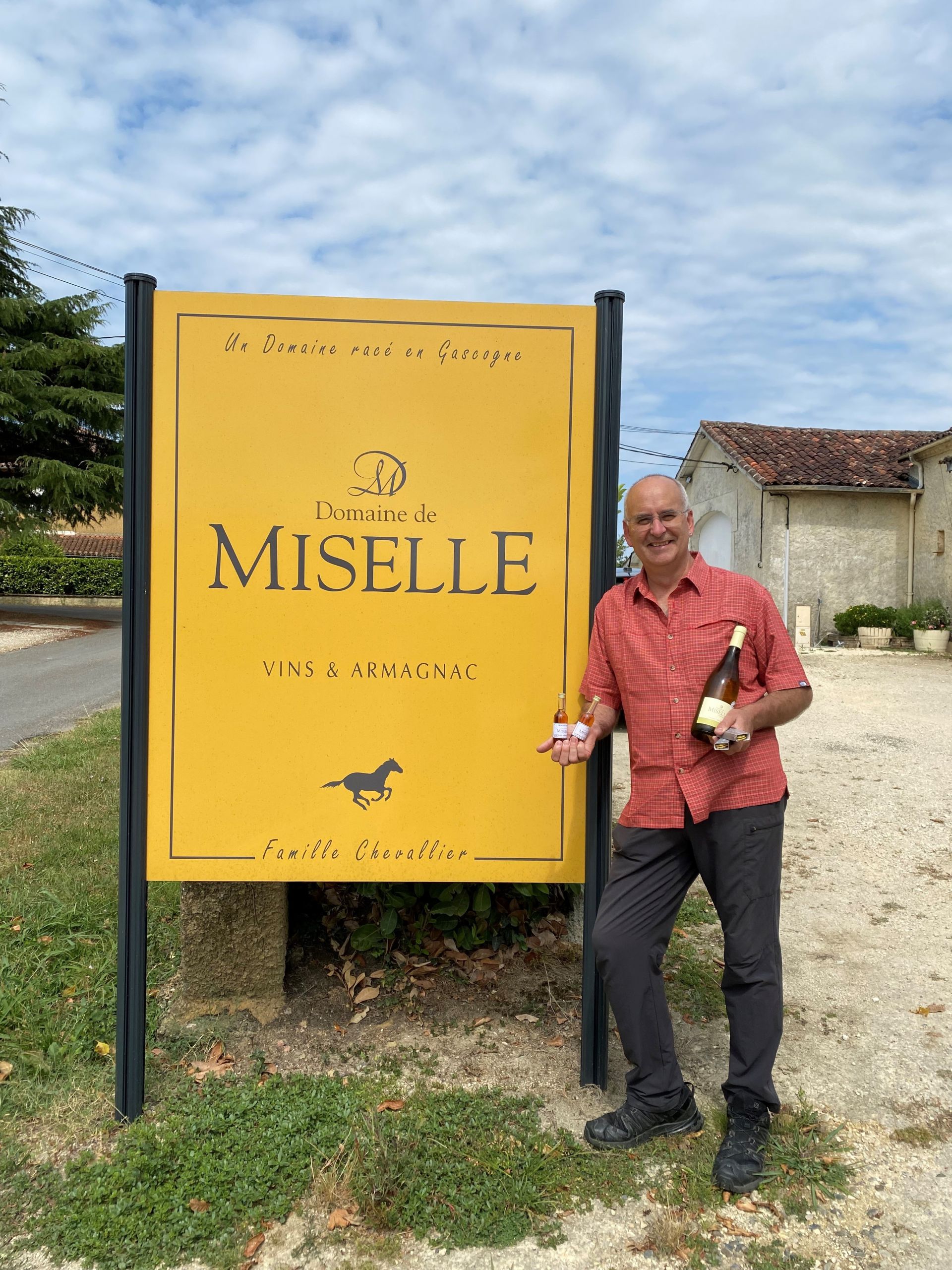 New Vineyard – Our first proper trip!
July in Agen, the prune capital of France and I'm waiting for Dylan on the roadside. I feel pretty conspicuous with my rucksack, hoping the pinned position I have sent works. He flies past in the tiniest rental car and halts 100 meters up the road. 'I didn't expect you to be here'. All the way from Bergerac and he only accidentally finds me, so much for meticulous planning.
South to Gascony
Minutes later we were on the road to our newest wine discovery in Domaine de Miselle in Pays de Gascogne. A brief stop in Fourcès, I highly recommend a visit to this tiny circular village. We're both feeling the buzz of freedom after the pandemic and this is our first vineyard visit in a few years.  Julien and his wife Audrey are producing lovely quality wines here and I'm struggling to find the words to convey his obsession with every single detail. What do we like to see? Well-tended vines with a well-organised and clean winery is a good starting point. We got it.
Looking After the Vines
Every vine was netted. Let's play the guessing game – birds, animals maybe? No, Audrey informed us, it's to prevent freak summer hailstone storms from destroying the crops. Julien confirms that the vines were devastated two consecutive years about a decade ago. He decided that would be the last time. It's extreme, and you probably won't see another like it in France but that's one less thing to keep him awake at night, and he does suffer sleepless nights worrying.
A Solution for Everything!
Other pests include deer and wild boar. An interesting solution to keep the deer at bay is a mixture that includes pig fat, sprayed around the periphery. It works apparently, as does human hair if you can get the quantity from a friendly hairdresser.
Low Alcohol Wine in Demand
So how can they produce such low-alcohol wines in this heat. Pointing south he tells us the Pyrenees are about an hour as the crow flies, then west and the Atlantic is a similar distance that way. These have a cooling effect on the vines and enable them to produce a fresh, citrusy wine with excellent acidity at about 11.5% alcohol. As he talked, I felt that there was a little coolness cutting through the heat to my cheeks. Probably my imagination.
An Immaculate Winery
Walking around the immaculate winery, everything he says is all about precision. Staggering grape varieties in order to ensure an orderly picking and production. Some varieties ripen earlier or later than others and this means that all 30 hectares aren't harvested the same time. Things I don't think about.
Domaine de Miselle Armagnac
We bought a small quantity of his Armagnac, a real niche made from the Ugni Blanc grape. They produce only a few hundred bottles a year and use barrels made from the trees that fell on their land in the 1999 storm. I love touches like this.
HEV Certification
Their respect for the land and the environment is woven through their practices. To this end, they have been certified "High Environmental Value Level 3" since November 2020. This highlights their commitment to ensuring that elements of biodiversity such as: hedges, grass strips, trees, flowers, insects etc are very widely present on the vineyard and that the impact of their agricultural practices on the environment is reduced to a minimum.
We're Back on the Road Again and a Great First Visit
There's so much that I could ramble on about: the age of the building, a lovely old dovecote in the roof space (an 18th century version of the Royal Mail) or the horse trotting side of the family. Maybe better if you come and try some of these delicious wines from the Petit Manseng (an off dry with about 65g of sugar per litre that partners nicely with watermelon Audrey tells me) to the crisp, zippy Colombard. Maybe even venture to buy one of the rare and delicious bottles of Armagnac. Have a look at this lovely couple's collection online Miselle Mixed Case , French Wine Selection – Dylanwad or pop in to see us for a taster and let us know your opinion.
Llinos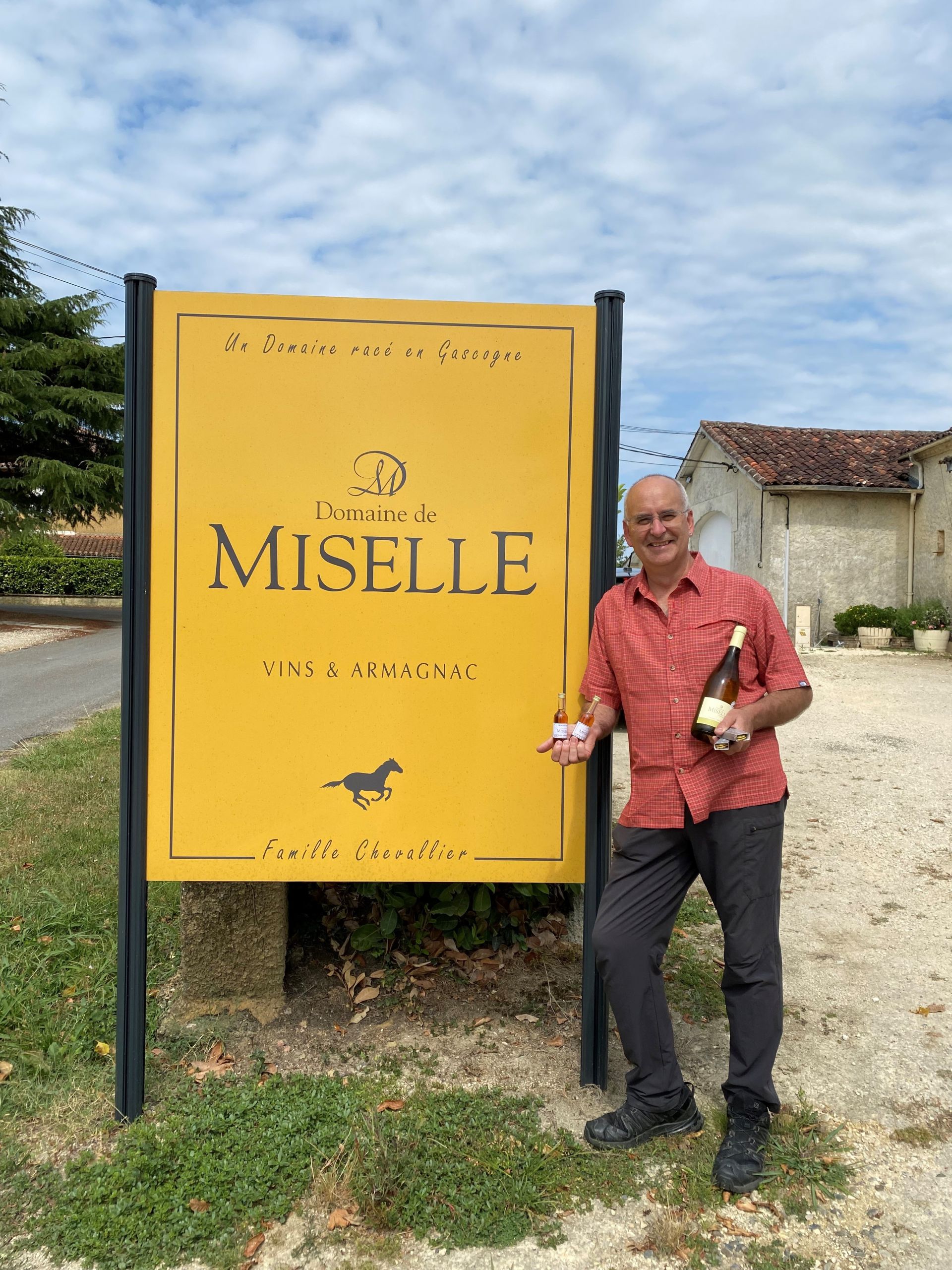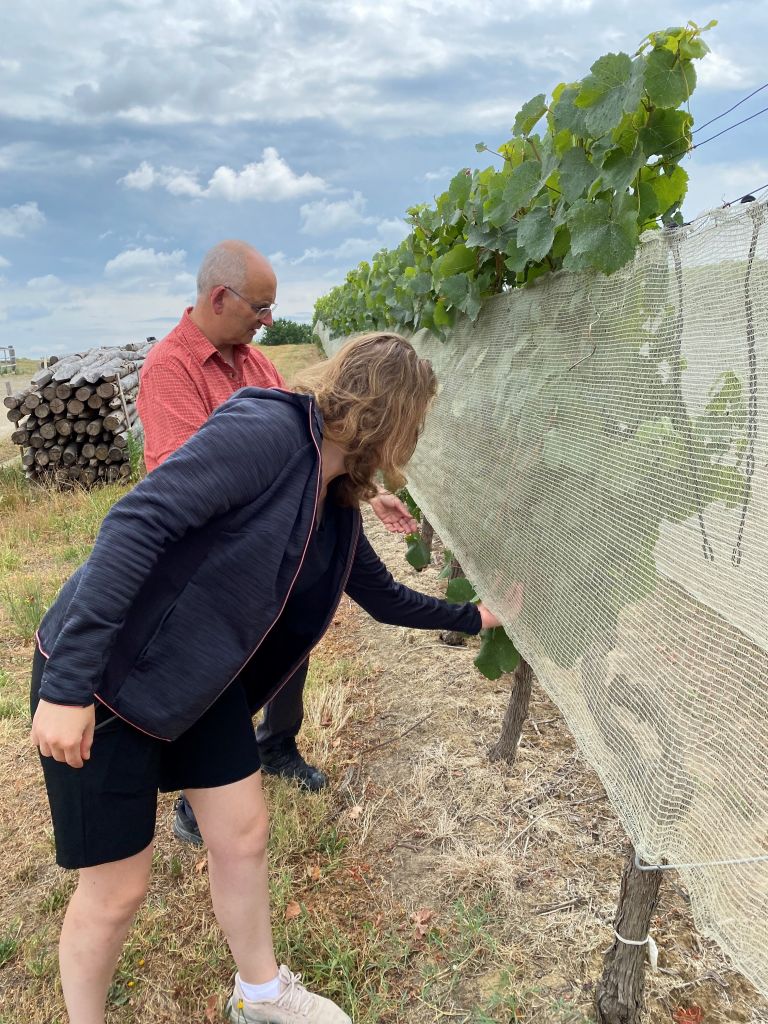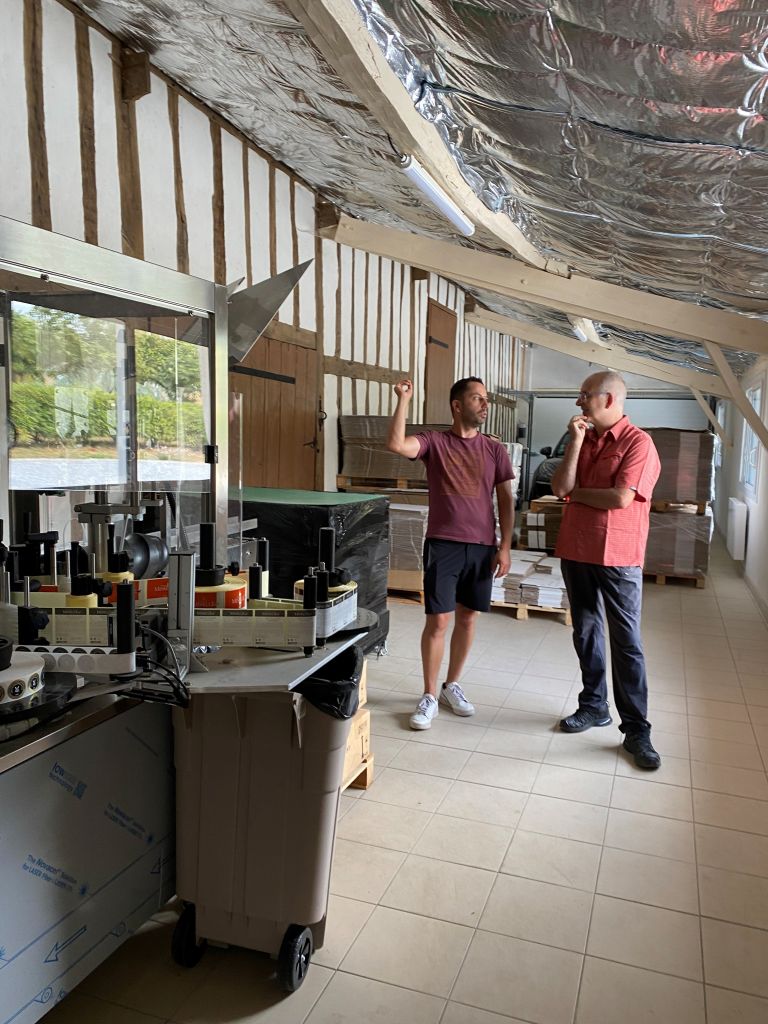 dylan 31/08/2022