FREE LOCAL DELIVERY OVER £50
01341422870
Mon to Thurs 10am - 5 pm, Fri to Sat 10am - 6pm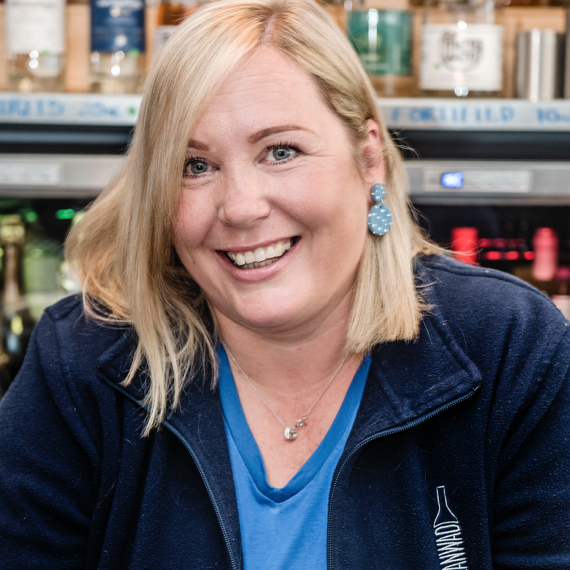 Emma's Farewell Case. Where do I begin?
Dylanwad, appropriately, has been a considerable 'influence' in my life and is partly responsible in shaping the person I am. After some 30 years I am moving on and have such fond memories and built genuine everlasting friendships with many. A huge 'Diolch' to all. These are just 6 wines I have selected to be part of 'Emma's Farewell Case' which take you on a journey of some of the vineyards we visited – I hope you enjoy as much as I do.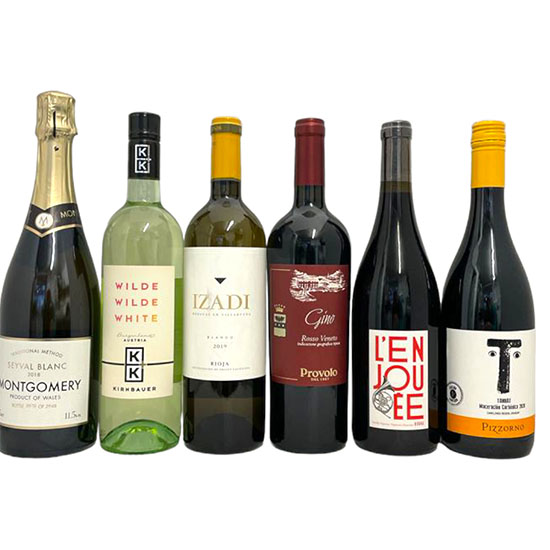 Domaine Ogereau, Cabernet d'Anjou, Loire Valley, France
2015 was our first adventure abroad to meet the faces behind the bottles. We arrived in Saumur and there was a wonderful music festival. The streets were crammed with people all enjoying the buzz of entertainment. Visiting Emanuel was so good, witnessing first hand the passion he has for the vines and how the winery works. And of course, tasting its end produce… Chenin being another favourite of mine.
On the same trip we visited our lovely sparkling producer in the Loire. Going into the underground cellars at Louis Grenelle with the handsome French guide (no socks was the only ick!) was a highlight! He explained the traditional method of making the sparkling wine and how the French "are good with their 'ands" due to the riddling!! Oh-la-la!
Dyl and Tez had to start a new guessing game with my 'Wenglish' on the way home on the plane as I described whoever sat behind me, constantly kicking me as a 'Ceffyl Nos'. Don't worry if you don't understand, it took the 2 of them the whole flight home to figure out what I was trying to say. I'm sure they will fill you in in the shop.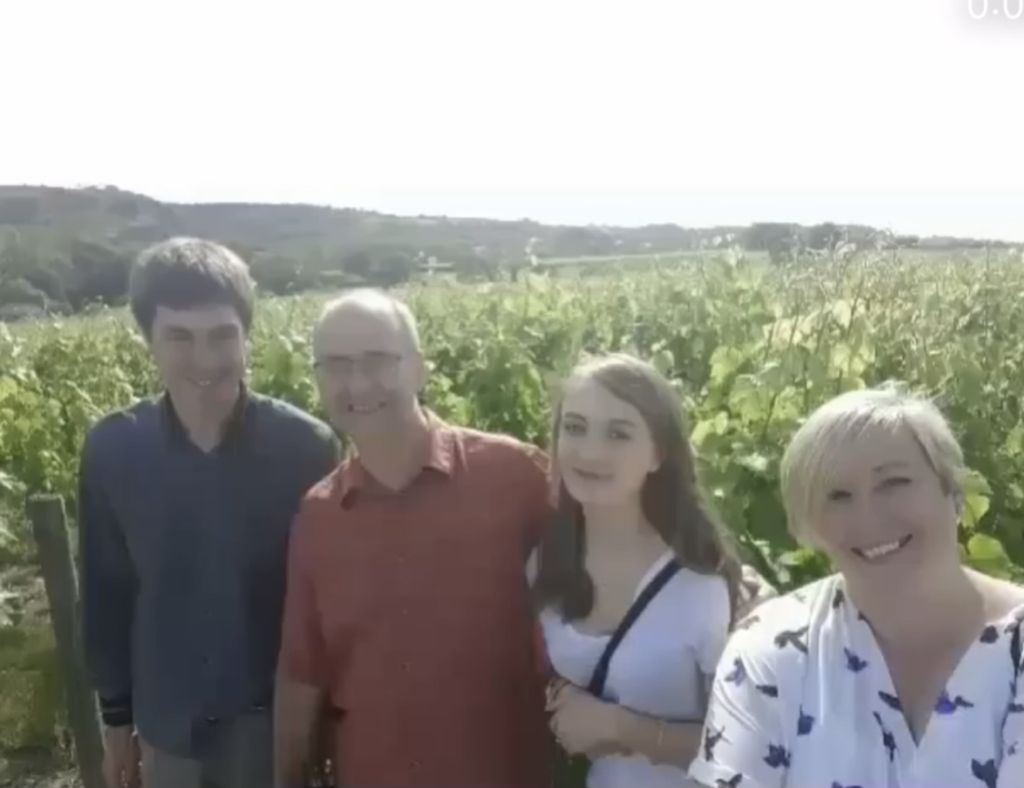 Provolo, Gino, Italy
2016 Vinitaly is a wine trade fair and it was overwhelming. I have never seen so much wine in my life! (and handsome Italian stallions!) Bortolin is a top prosecco and Gino an all-time fave red of mine and we visited both producers in the fair. We stayed by Lake Garda which was stunning. Tez and I enjoyed our morning walk as Dyl needed a well-deserved break from our constant giggling. Whilst in Verona I, as usual, refused to have my picture taken. However, Dyl got targeted by some Roman Soldiers and ended up having to pay them for the privilege of having his picture taken. If only he knew he was a Prynhawn Da S4C star it should've been the other way around!!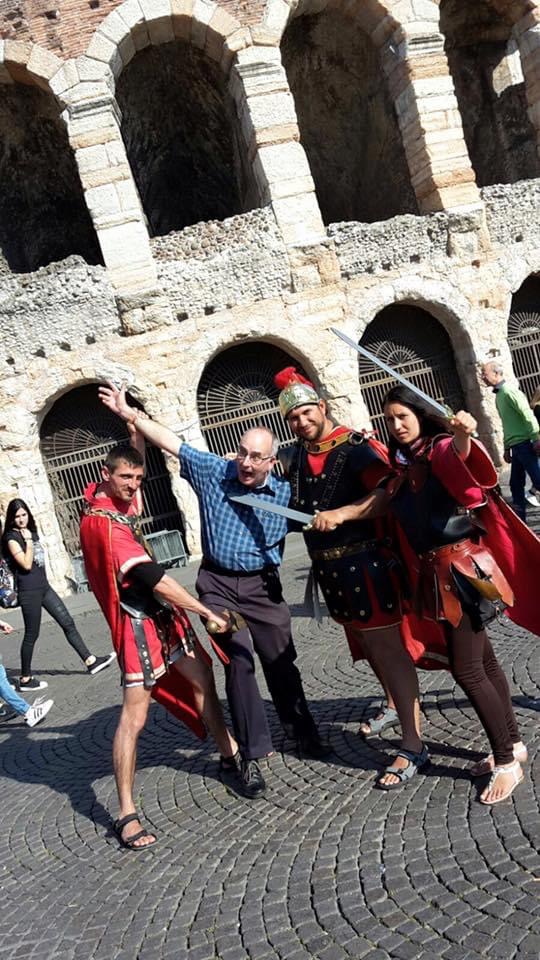 Izadi, Rioja, Spain
2017 saw a trip to Rioja with Dyl, Tez & Sandie. Izadi was a bodega we visited and the triangle on the bottle represents the area where the grapes are planted. I remember going out to see the vines and being in awe of the old vines that were some 80 years old. We also had fun returning the hire car – it was honestly better than a Bond movie with super stunt woman Sandie to the rescue as she rolled under a closing roller door!!!!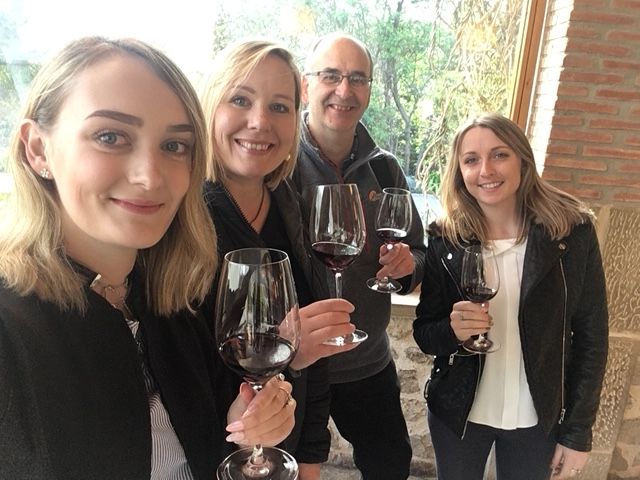 Montgomery Sparkling White
2018 was my first visit to the vineyard with Caro to join the grape pickers. I loved it. Woody explained how to make sure the sugar levels are the correct scale for picking using the Brix refractometer. It's really therapeutic work you know! As many are aware I now class myself as a pro picker returning to the harvest most years to pick and it's my USP for the wine –' Em's magic touch' in the bottle.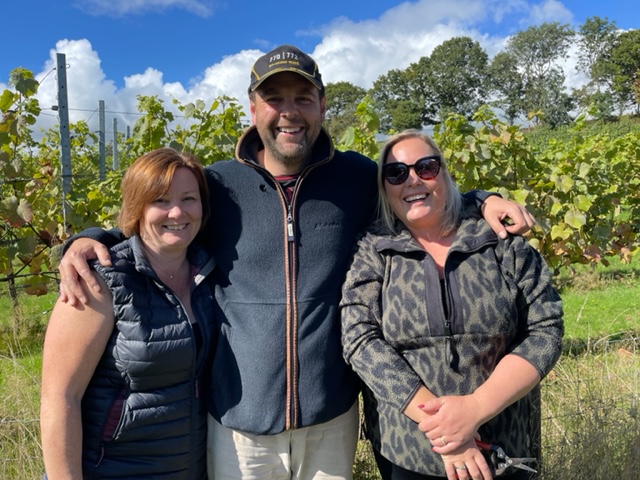 K+K, Wilde Wilde White, Austria
2018 we had a trip to Austria. I can't give too many secrets away about this visit but one thing for certain is that it was an entertaining expedition. There was an incident with a hire car again… but I'm sworn to secrecy.
After being pulled over and paying a fine to enter Austria from Bratislava we made it to K+K Vineyard. The setting and wines were amazing. Terri's face was more than a picture when they bought out the breadsticks with the traditional lard and bacon bits spread onto it. We all loved seeing the storks in Rust and enjoyed our cocktails in an Antique American Bar in Bratislava.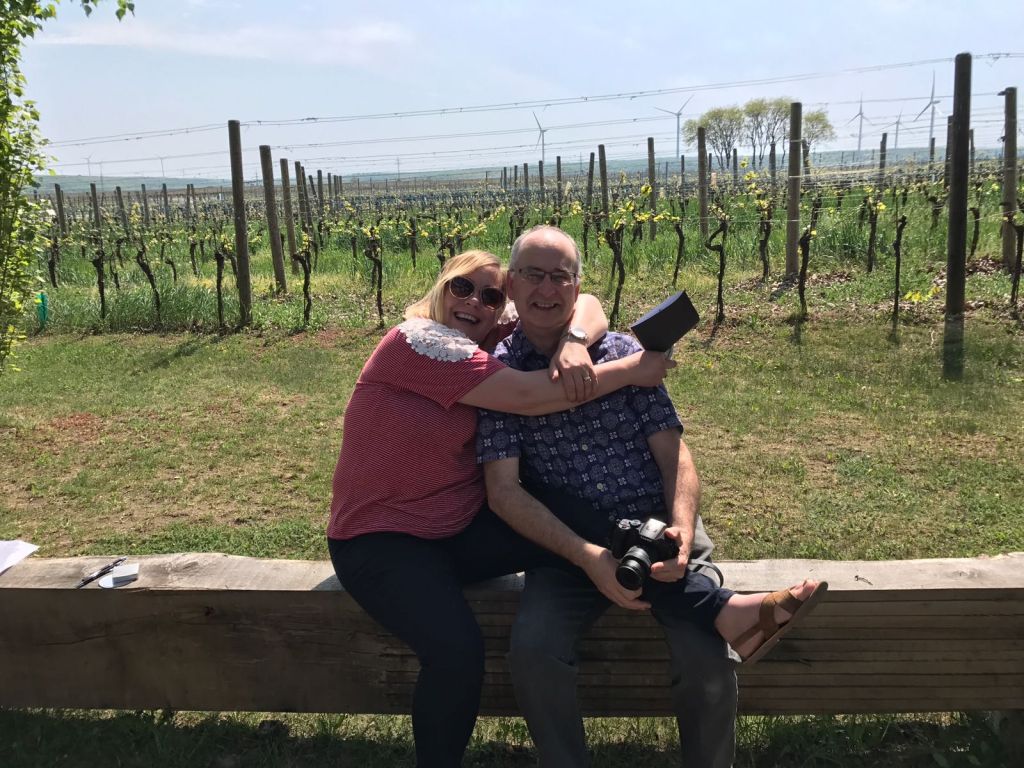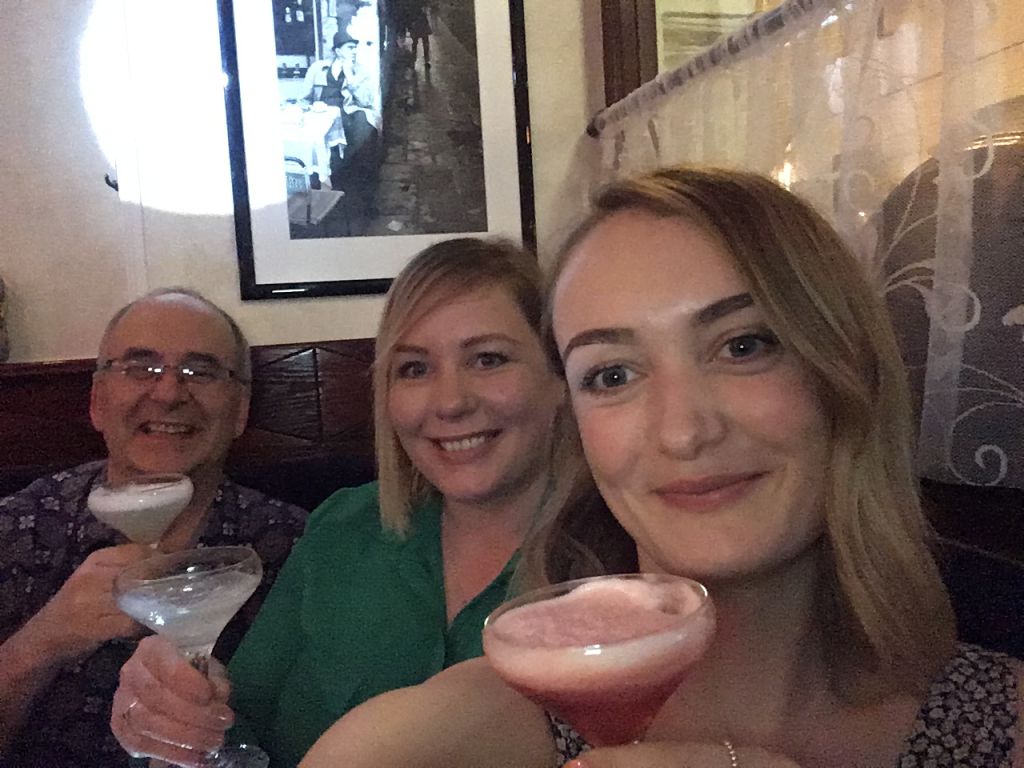 Pizzorono Tannat
2022 No trip to Uruguay however plenty of study time for WSET 3. I obviously expanded my wine knowledge and one of my favourite things I learnt (apart from the classification system in Saint Emilion, Traditional Champagne Method and the Solera System) was Carbonic Maceration. Carbonic Maceration is when whole uncrushed bunches are put into vats filled with CO2. What's called intracellular fermentation begins and the grape skins split and juice is released. This method has been used with this wine and extracts colour but not much tannin giving the wine fruit forward characteristics with notes of kirsch, banana and bubble gum.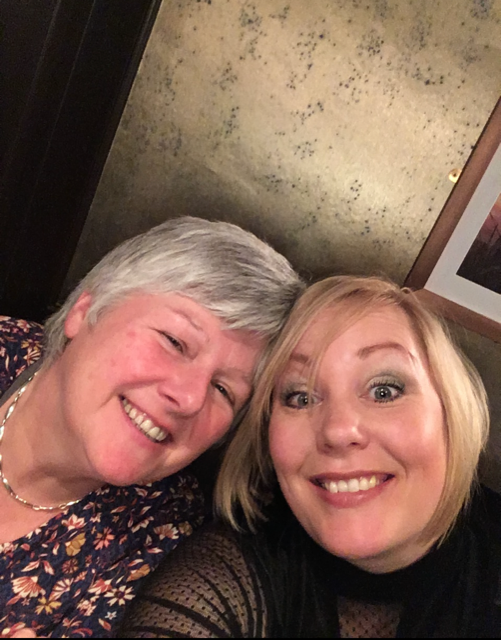 Thanks again for everything. I'm sure to see you all out and about, in fact you'll probably see me more often in Dylanwad sampling anything new and keeping my knowledge topped up by the pros.
Cwtch Mawr,
Ems
dylan 17/11/2022