FREE LOCAL DELIVERY OVER £50
01341422870
Mon to Thurs 10am - 5 pm, Fri to Sat 10am - 6pm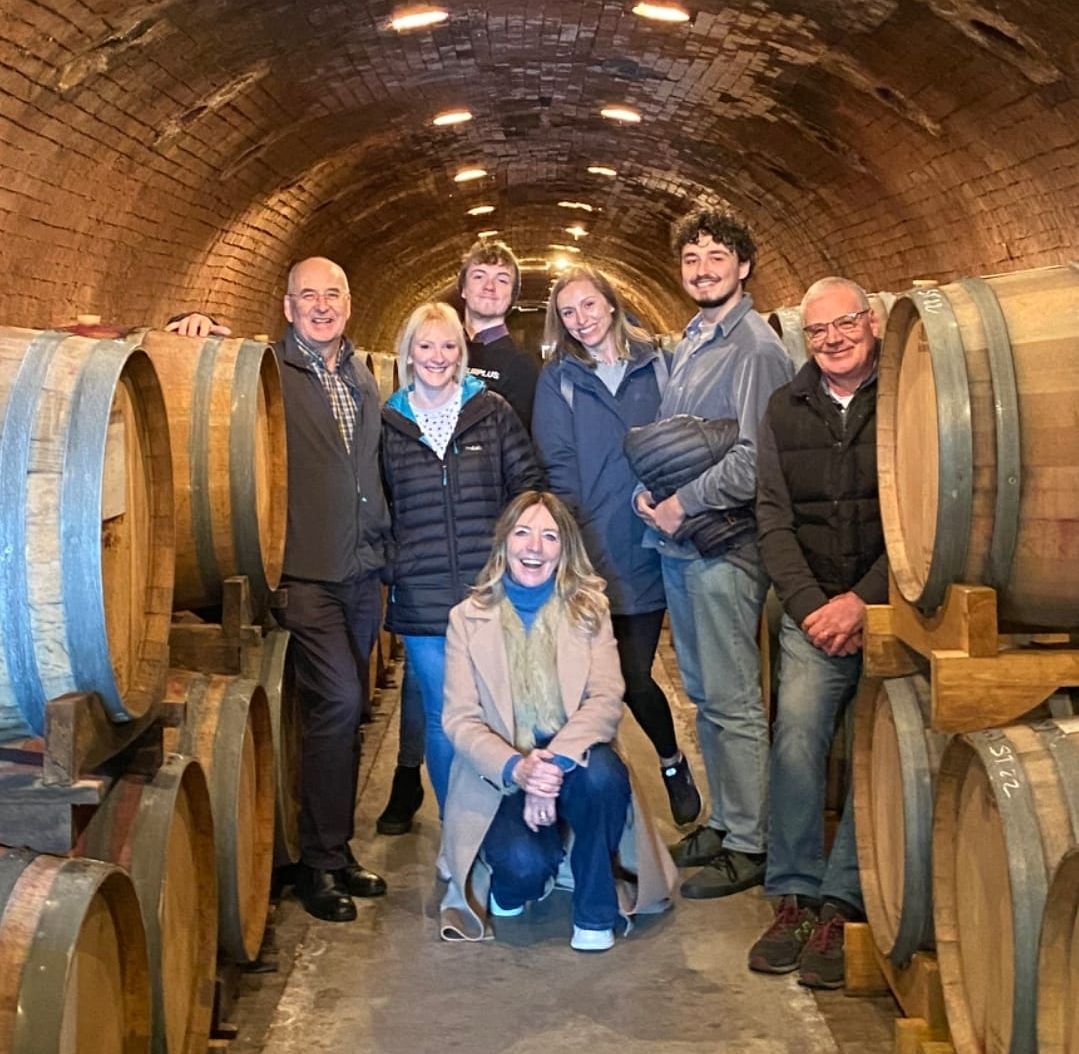 The Italian Tour
The Italian Tour
How exciting it was to set off on our first training trip to some of the vineyards that Gwin Dylanwad Wine import from. The Italian tour promised some serious training and I was looking forward to it. We set off early on Sunday morning and landed in our accommodation at the foothills of the Dolomites late that night.
I know a lot of people are saying it's a cushy number being taken off to visit vineyards but it was actually a lot of travelling. Without fail, every wine maker we visited expressed shock at how far away we were staying (about 45 minutes). It was a lot of driving but the experience of travelling through the Italian countryside was worth it and the views were spectacular. And in Wales, we are used to travelling! It was also a good opportunity for a bit of team bonding.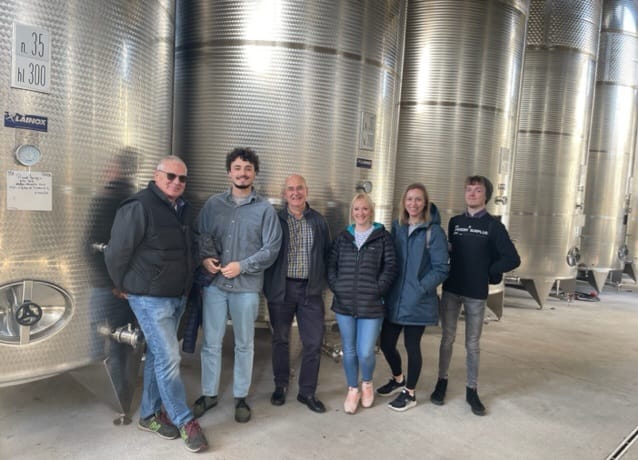 The Italian Tour – Bidoli
Bidoli was a very smart winery. I was very impressed by the quality of the Pinot Grigio. This is the type of wine that I have found bland and uninteresting in the past. Bidoli's was brimming with lovely stone fruits balanced with a good acidity and was very refreshing. It was a prime example of a well-made easy drinking wine.
I was struck by the welcoming and kind hosts of these vineyards who were so passionate about their company. Even if they didn't own it, they were so enthusiastic about showcasing their product to the world – even a tiny company from Wales. As a result, we were wined and dined quite lavishly! Excellent food coupled with lots to drink and an absolute overload of education!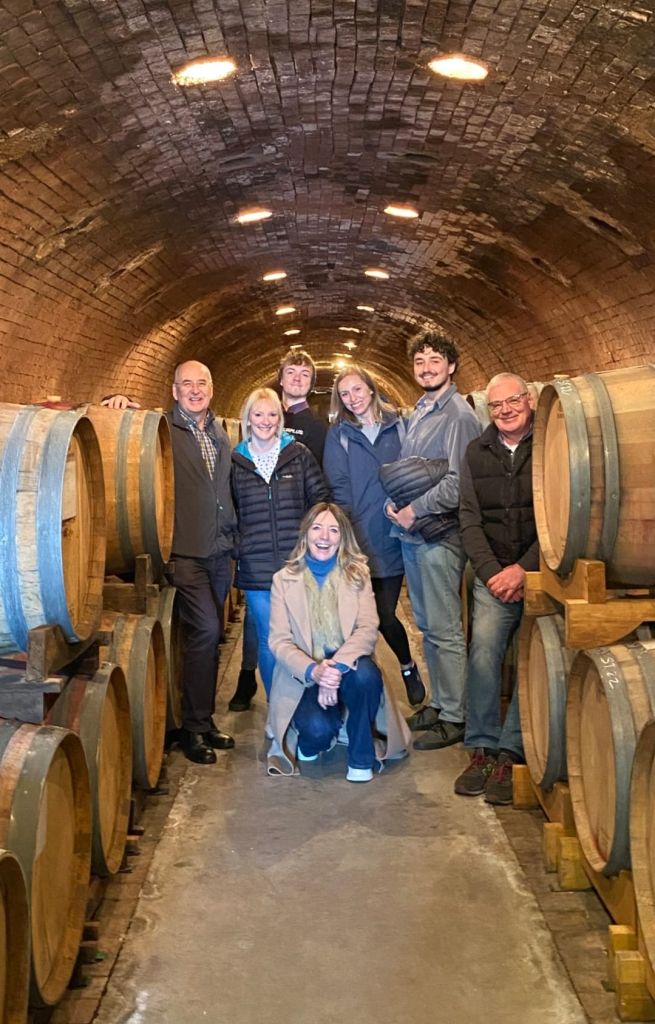 Perlage Winery
I really appreciated the organic practices of Perlage, especially while growing their grapes in Valdobbiadene for their Prosecco Canah. They use local compost and no pesticides. The steep slopes in this area are very impressive and are key to the production of top Prosecco. It was very interesting to be able to work through the 3 stages of the Canah. So we were able to taste the juice of the grapes before fermenting from one tank, then the wine after the first fermentation and the final product.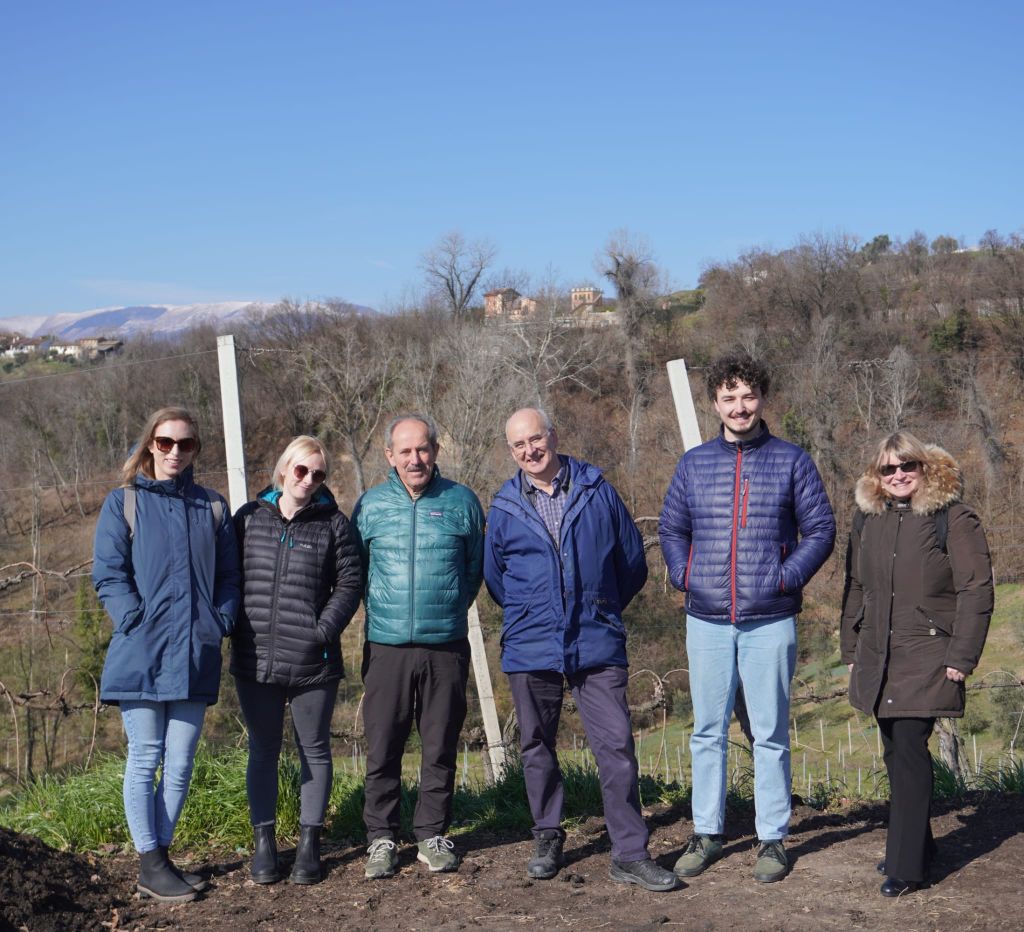 Special Italian Imports
So why not give these delicious wines a try? Have a look at Perlage on our website or Bidoli. I think the Perlage Sangiovese is a lovely smooth easy drinker and the Bidoli Pinot Grigio delle Venezie will change your mind if you think all Pinot Grigio is bland! Enjoy!
Osian
dylan 21/04/2023