FREE LOCAL DELIVERY OVER £50
01341422870
Mon to Thurs 10am - 5 pm, Fri to Sat 10am - 6pm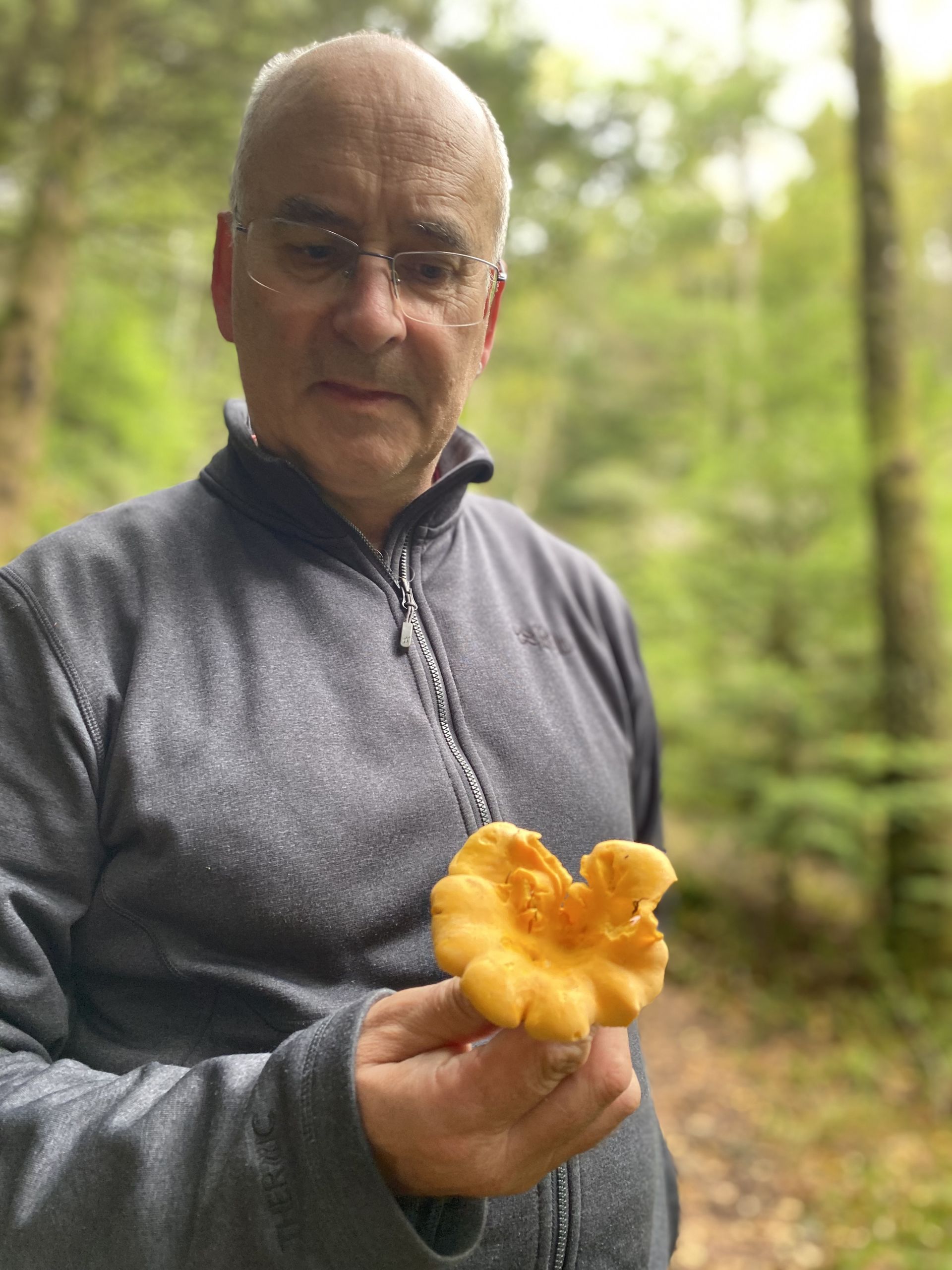 A Taste of the Rhone
Crozes-Hermitage
Domaine les Chenêts, Crozes Hermitage
Let's have a bottle of wine! This is a frequent refrain and of course we are lucky enough to have a good selection from which we can choose. We usually play the blind tasting game and concluding it was a northern Rhone wine was fairly easy in this instance. We visited the Crozes-Hermitage appellation a few years ago during a blasting hot season. Monique of Domaine les Chenêts supplied us with some bottles to take but wouldn't conduct a tasting, it was too hot!
Black Pepper and Dark Fruit
It's a hefty 13.5% alcohol and has the characteristic black pepper and some lovely bramble fruit flavours. A few years in the bottle has softened the tannins beautifully and soft background spice warms the palate and a bit of smokiness.
What to Eat with it?
We had been mushrooming that day and the woodland was dotted with chanterelle, ceps and birch boletus – rest assured I only pick what I am totally confident is safe. Dylan fried these up with some onion and added white wine and cream with lemon and tarragon to flavour. Served with roast pork these pungent flavours are a challenge for a delicate wine. The Syrah stood its ground and I enjoyed the combination.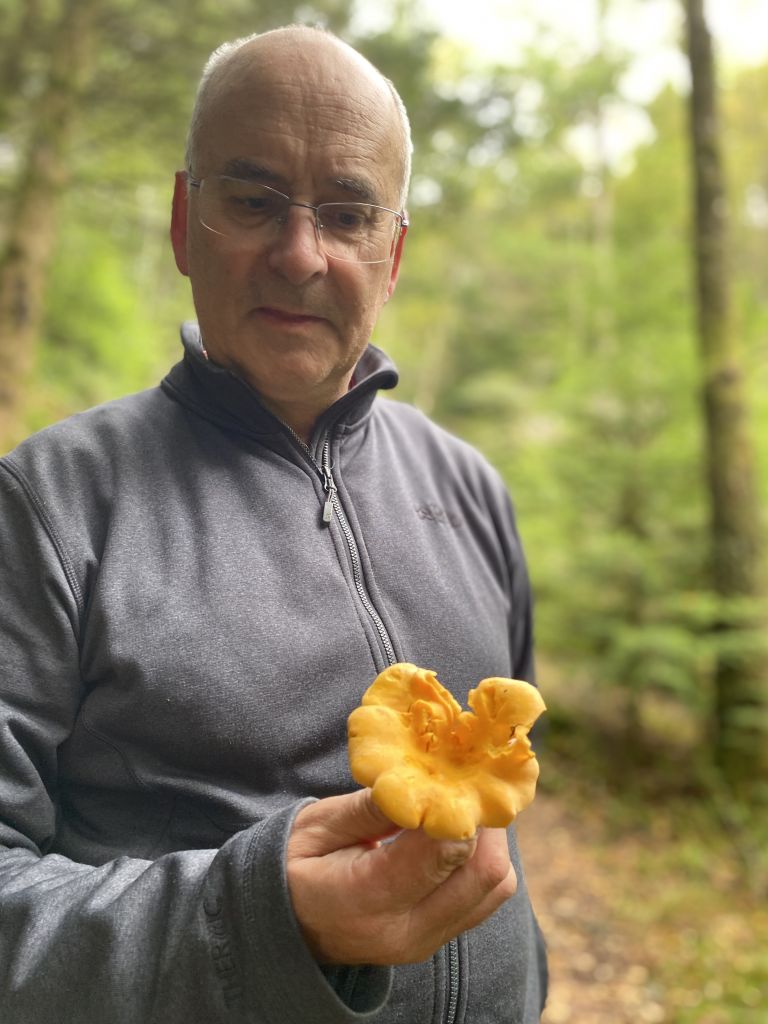 Try the Marsanne/Roussanne
Domaine les Chenêts also makes a lovely white which is a Marsanne/Roussanne combination. These two grapes are permitted in the reds in small quantities in Crozes-Hermitage but this domaine's red is 100% Syrah. The nights are closing in and it's time for heartier fodder in my book so this wine fits the bill. It's rich and round and very satisfying. I think I'm going to try this with a creamy chicken dish. Iechyd da! Get to: Crozes-Hermitage Blanc – Crozes-Hermitage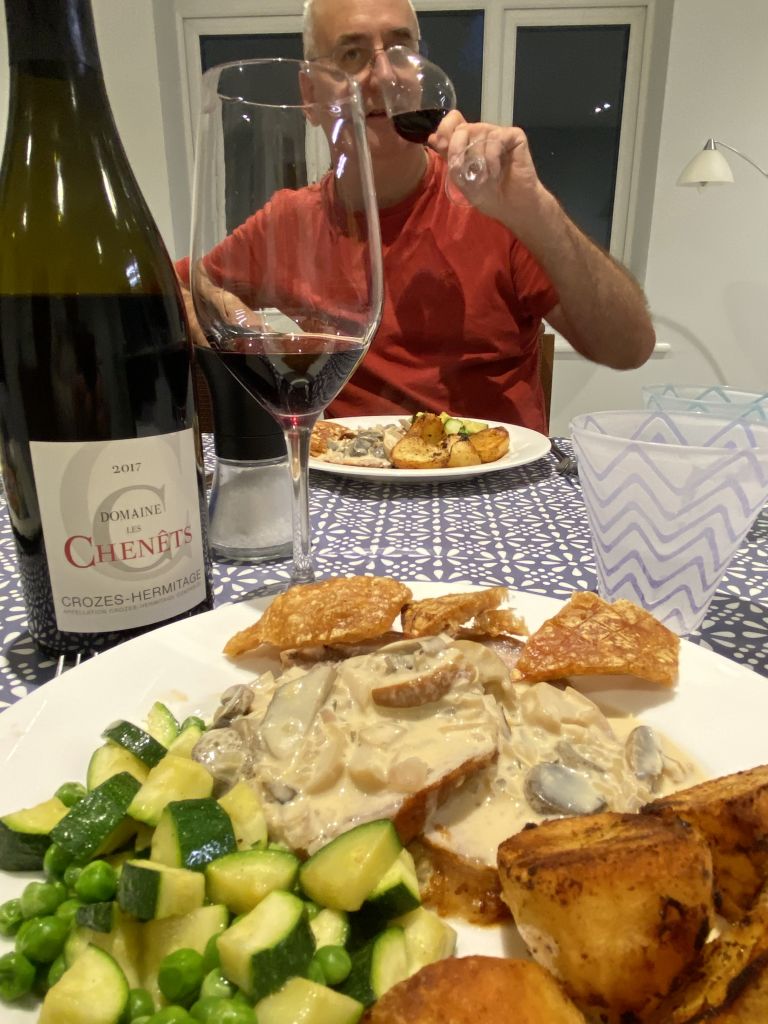 dylan 28/09/2022