FREE LOCAL DELIVERY OVER £50
01341422870
Mon to Thurs 10am - 5 pm, Fri to Sat 10am - 6pm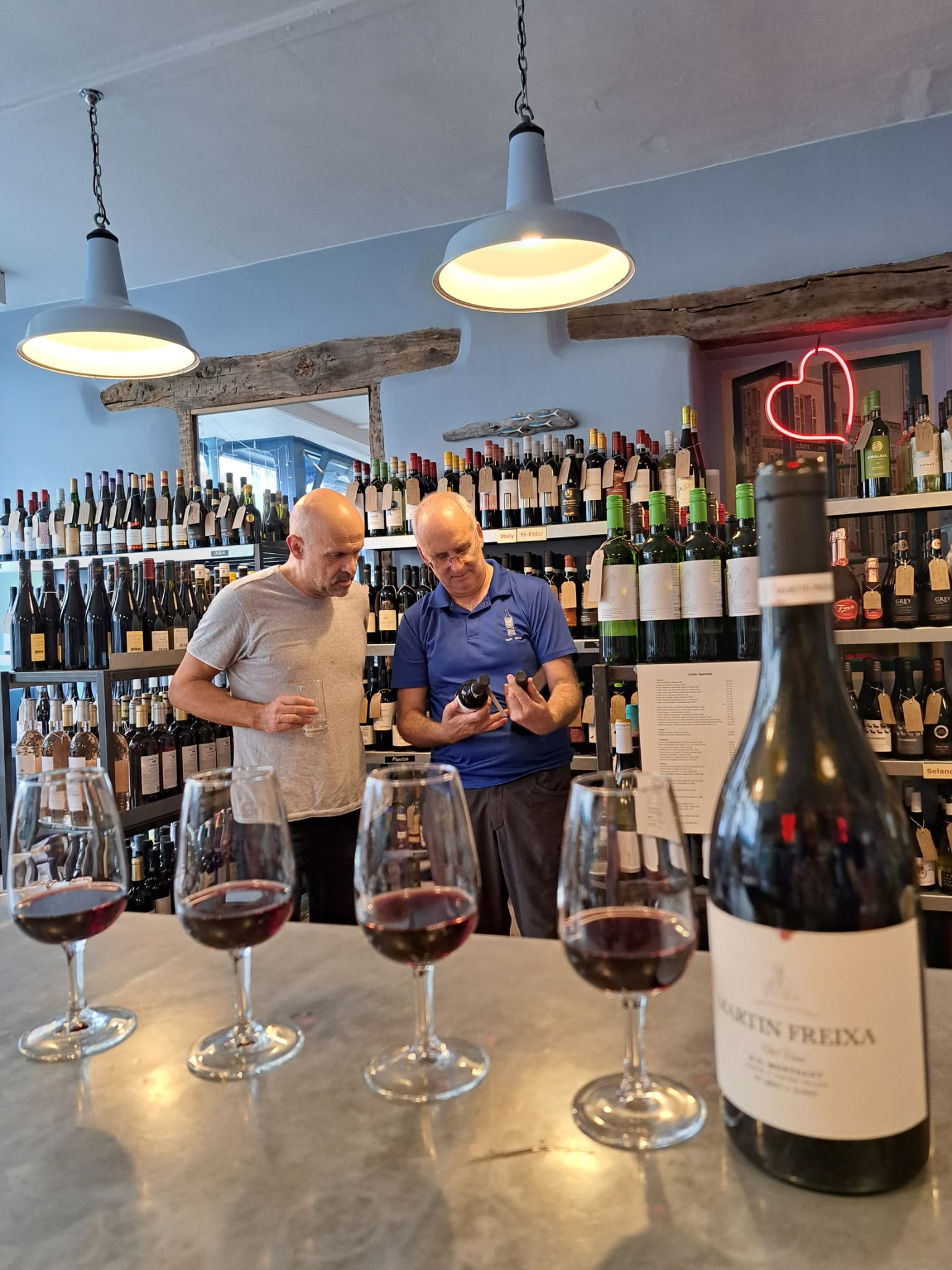 Martin Freixa Old Vines 2020
Martin Freixa – a visit from the producer
Today we tried the Martin Freixa wine – with the producer! What a treat. It's a good job I liked the wine isn't it? It was rich, full, and fruity. This wine is Limited Edition, with only 5000 bottled, the bottle we opened was number 4860! And it is exclusive to us in the Uk.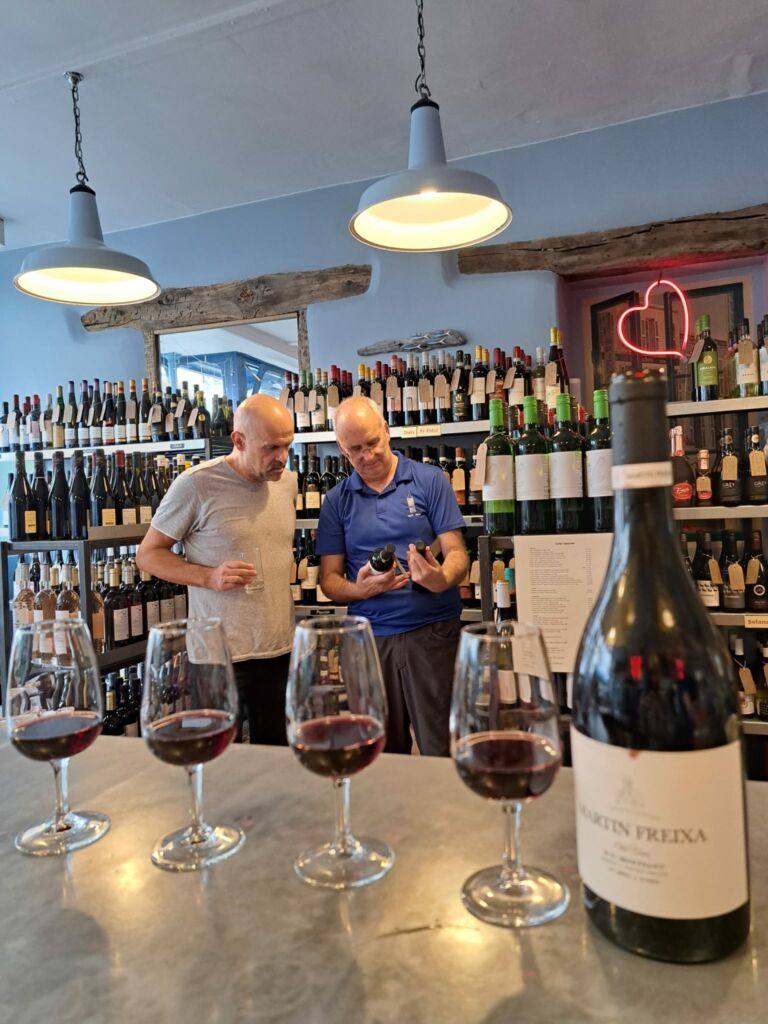 The label has Joaquim's picture on it. His red glasses were in colour, but they were too striking, so he opted for a plainer look!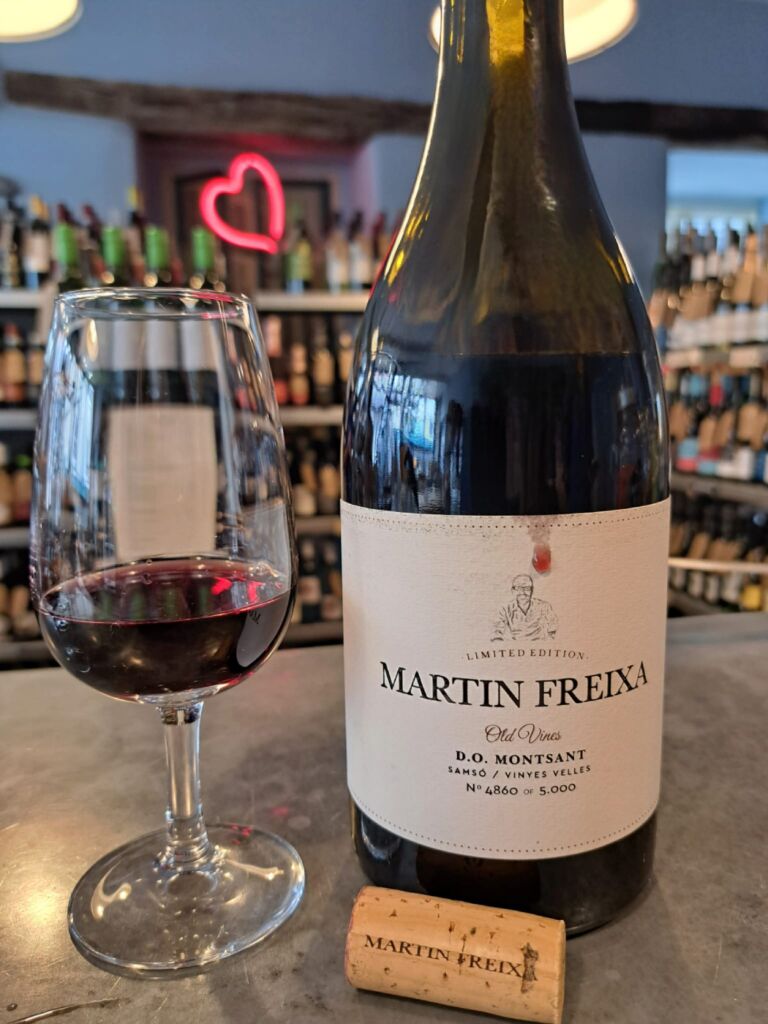 The wine comes from Montsant, a once 'forgotten' region and is a high-end wine region. The climate is Mediterranean with continental influences. Summers are dry and rainfall only occurs in Autumn. The vineyard is 3.7 hectares. The grape is 100% Samso (also known as Carignan)
70 Year Old Vines
The vines are over 70 years old, they need little water, and don't produce many grapes. The old vines are known for a softer, rounded wine, low in tannins. On tasting, I agree. It is very pleasant.
Joaquin (Kim) says that the wine on a hot day could be chilled at 15 °C to soften the alcohol.
Ceri
dylan 07/09/2023