FREE LOCAL DELIVERY OVER £50
01341422870
Mon to Thurs 10am - 5 pm, Fri to Sat 10am - 6pm
Welsh Wine Week 04/06/22 – 12/04/22 Wythnos Gwin Cymru
We're celebrating Welsh Wine Week! Have you ever tried Welsh Wine? There's actually over 30 vineyards here in Wales! The industry is growing and becoming renowned for their unique wines, using grapes to suit our cooler climate.
Here in Dylanwad we've got plenty of events and offers on to celebrate!
Why not try a case of 6 Welsh Wines?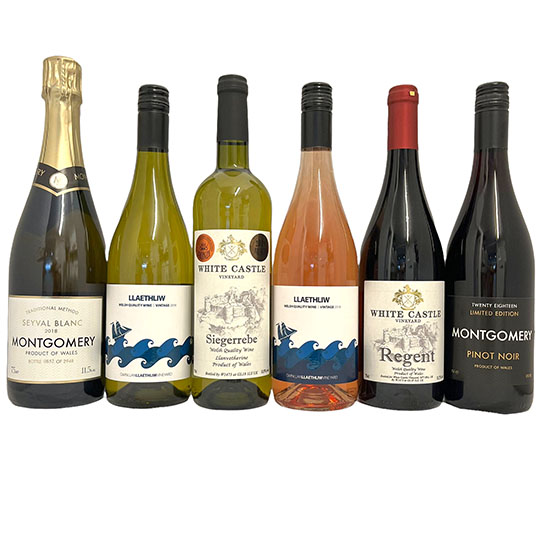 The Taste of Wales wine case is a mixture of 6 different wines for a special price of £140 from £145.00 with free delivery when you use the code 'CYMRU' between the dates of 04/06/22 – 12/06/22. Click below to take a look –
Or join Dylan for a Virtual Tasting of Pinot Noir from Montgomery!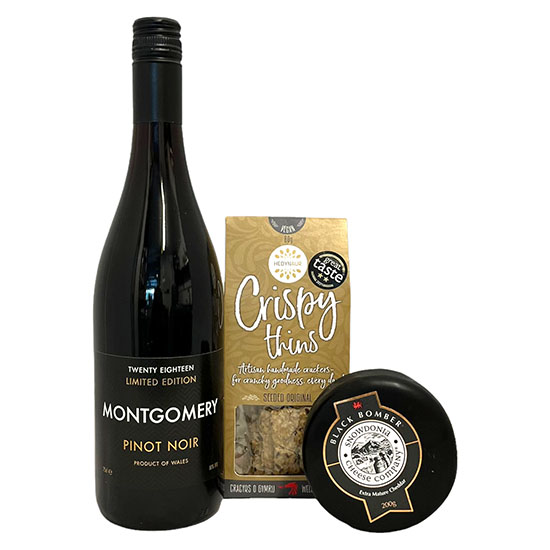 A virtual cheese and wine night here in Dylanwad on the 03/06/22 to kick start Welsh Wine Week! If you're not familiar with our Virtual Tastings, you join us via Facebook live where Dylan will taste along with you from the comfort of your own home. An informative half hour session, getting to know all about Welsh Wine, he'll also be joined by the Winemaker Woody. You'll receive a bottle of Montgomery Pinot Noir (£27.50) along with some welsh cheese and crackers, a tutored tasting, all delivered to your door for £32.50! Use the code ' CYMRU' to receive free delivery! Click on the button below to take a look
Or fancy tasting 4 Welsh Wines in person?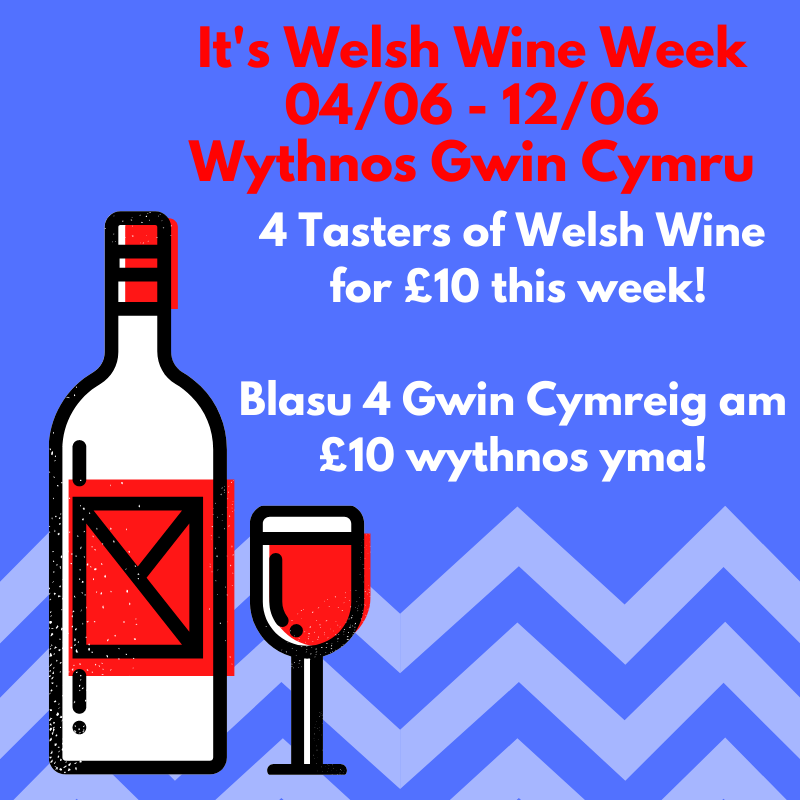 Pop in anytime we're open between 04/06/22 – 12/06/22 – A mini tasting here in the bar, 4 different Welsh Wines, a Sparkling, White, Rose and Red for £10.00 – Find your favourite!