FREE LOCAL DELIVERY OVER £50
01341422870
Mon to Thurs 10am - 5 pm, Fri to Sat 10am - 6pm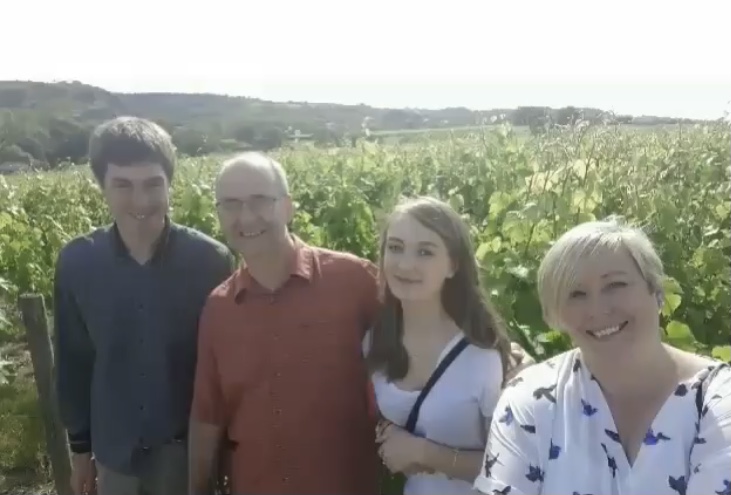 Detholiad Ionawr Emma – Emma's January Selection
Emma's Light Alcohol January Selection
During January most of us are trying to cut down on alcohol. I have chosen this selection of lower alcohol wines but never lower quality. I hope you enjoy the variety as much as I do.
Our Vineyard Visits
Ogereau was one of the first vineyards Terri and I visited with Dyl. See the photos below – how young do we look there?! Emmanuel & family are lovely and so are the wines. This rosé is demi-sec so has a touch of sweetness but is perfectly balanced with good acidity. Don't reach for the chocs – make this your Saturday sip instead.
What's in a Name?
You'll notice the name of the Llabustes red and may wonder about the significance. Ull de Llebre means 'hare's eye' because they are small and dark just like the tempranillo grape used to make this wine. A beautiful red from Catalunya.
Emma's Selection of Welsh Wines
I am particularly fond of all Montgomery wines. If you haven't heard already, I have helped several times to pick the grapes! This is a delicious fruity red with good acidity and low tannins.
Back to the Loire
Douce Folie is from another small family vineyard in the Loire. We visited this one too – it's situated closer to the coast. This is a delicious sweet wine that I love.
Emma
Emily Smith 04/01/2022